Fullerton's Best Water Damage Restoration & Repair Service
EZ Plumbing and Restoration is the one-stop solution for all of your problems regarding
Water Damage in Fullerton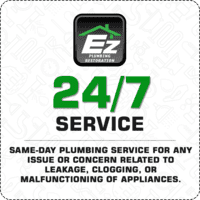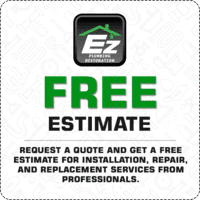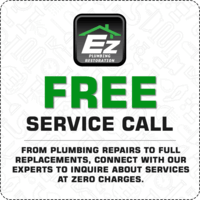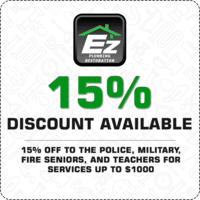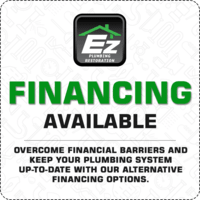 What To Do First?
Contact Our Expert & Experienced Plumbers For
Top-quality Water Damage Repair in Fullerton
With water damage, house owners face one of the most common and possibly disastrous issues. It might be anything from a dripping faucet to a burst pipe to a flood. In addition, excess water in your house may create electrical risks, inflict costly damage to the structure and furnishings, and even result in toxic mold formation if not addressed quickly. They can affect your property as well as your health. When the worst-case scenario occurs, contact EZ Plumbing and Restoration. We're by your side with a single call, giving professional counsel and the knowledge necessary to resolve the issue quickly. Emergency water damage repair services are available 24 hours a day, 365 days a year.
Get The Best
Water Damage Restoration & Plumbing Services in Fullerton
Inspection and Assessment
Our water damage repair method begins with a "detailed evaluation." First, our skilled plumbers will assess the damage to your property using modern technology and instruments like a moisture detector and hygrometer to estimate the extent of the repair work required. Then, our team of specialists determines the location and classification of damages.
Emission of Water
This is the phase of water removal, which entails eliminating standing water by water extraction. EZ Plumbing and Restoration specialists collect standing water from the premises using massive extractors and powerful vacuums.
Dehumidification
After extracting water from your property, our plumbers begin the drying and dehumidifying procedure. Our skilled plumbers dry the materials using industrial-grade dehumidifiers and air movers. Our professionals make every effort to safeguard personal property to the greatest extent feasible. Our team has received training in cleaning and sanitization.
Why Should You Choose
EZ Plumbing and Restoration To Handle
Water Damage Restoration In Fullerton?
We handled all plumbing issues with skill and expertise, no matter how big or little.
Restoration Specialists With Extensive Training:
Our plumbers are trained to restore salvageable artifacts, expedite the drying process, and record the whole restoration process.
Customers' Assistance:
Cleaning and repairing is something we've done for a long time. Our personnel care about you and your property and are committed to assisting you in re-establishing normalcy after water damage to your house.
The Clean-up & Restoration Industry's Leader:
We've built a reputation as a recognized leader in the restoration business by specializing in fire and water damage restoration, specialist cleaning, and mold remediation, among other services.
We Respond Quickly & Efficiently:
Our skilled plumbers can restore water damage to your home in as little as three to four days, depending on the extent of the damage. Contact us now to schedule an appointment.
We Will Assist You With Your Claims:
Our professionals can work with your insurance carrier to expedite the settlement of claims.
Please get in touch with us for all of your water damage restoration and repair requirements. We would be delighted to put you in contact with a local specialist in your field.