Your Trusted Team for
Slab Leak Repair Newport Beach
Plumbing Services in Newport Beach that Meets Your Needs and Budget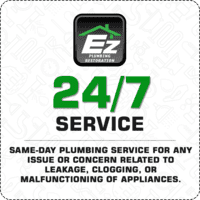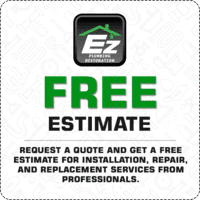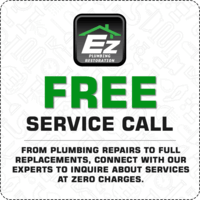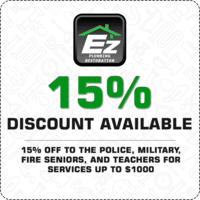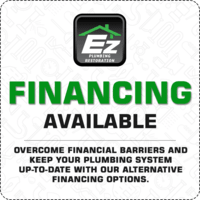 Fast, Friendly and Reliable
Plumbing Service Newport Beach
Offered to You by Professional Plumbers and Technicians
Our expertise is not just limited to residential plumbing services such as water heater installation Newport Beach. Whether it is your home or business property, our teams have the ability to find the best fix for your situation and get that solution in place swiftly. No matter how small or big your plumbing job is, we'll never leave you alone to face the issues. We will be by your side from start to finish, providing the necessary guidance for durable solutions.
No property owner can ever predict plumbing problems, which is why we offer 24-hour emergency plumbing response for events related to water damage Newport Beach. Whether you require immediate plumbing services or flood damage restoration in Newport Beach, we are ready to provide the required professional services that can help you get out of your misery. Regardless of whether it's day or night, our teams can get to your premises quickly, assess the situation and starting working on it right away. EZ Plumbing has got you covered 24/7.
EZ Plumbing is Your All-in-One Solution Provider for
Water Damage Restoration Newport Beach
From Repair to Installation of New Units, EZ Plumbing Offers All Types of
Water Heater Experts Newport Beach
Slab Leak Repair Newport Beach
Many property owners are not aware of slab leaks as they are not easily visible to the untrained eye. If you suspect one it is always wise to contact EZ Plumbing right away. With our slab leak repair Newport Beach team at your side, you can get your property tested for any potential slab leaks and get them fixed right away. Call us for slab leak repair Newport Beach.
Flood Damage Restoration Newport Beach
Is your house affected from a recent flood? You got nothing to worry about as the EZ Plumbing team for water damage restoration Newport Beach offers services 24/7. We can restore an entire water damaged property to its original state. From water extraction and drying to complete damage repair, our water damage Newport Beach teams are proficient in the delivery of them all.
Water Heater Installation Newport Beach
If you are looking for a reliable water heater repair Newport Beach team, count on ours to get there fast, diagnose the problem and get the unit repaired swiftly. Our water heater installation Newport Beach experts install all water heater models. If you are looking to replace your unit, our water heater replacement Newport Beach team helps you choose one and install it.
On-time, Effective and Affordable Services for
Water Heater Repair Newport Beach
Find a Wide Range of Options to Choose from When You Call EZ for
Water Heater Installation Newport Beach
You Can Count On EZ Plumbing For Competent Advice and Services for
Water Heater Replacement Newport Beach
We have certified, experienced and insured water damage Newport Beach teams, who can address any damage repair and reconstruction needs. For water damage restoration Newport Beach, we also help with easy payment options and financing options as well as get you certified products at fair rates when you need.
100% Satisfaction Guaranteed – Customer satisfaction has been and always will be the top priority at EZ Plumbing. Our plumbers and technicians are truly committed to meeting your satisfaction levels and also hold an exceptional track record in exceeding customer expectations. With our level of superior expertise in this line of work, we can guarantee 100% customer satisfaction with each and every plumbing job that we undertake.
Superior Workmanship – When you choose EZ Plumbing to take care of your property, you can rest assured that your job will be completed in the utmost quality. Unlike other slab leak repair Newport Beach, we do not tear up floorboards and drill into your concrete foundation to locate or repair slab leaks. Instead, we follow modern, non-invasive, and non-destructive methodologies that will cause no harm to your beloved property.
Courteous Customer Service – At EZ Plumbing, we treat every customer equally and with respect. We are truly dedicated to offering exceptional customer service to ensure that your experience with our company turns out to be a great one. We will always be looking for better ways to offer the best plumbing services in the area of Newport Beach. Our affordable prices, combined with courteous customer service, makes EZ Plumbing the No. 1 choice.
Well Trained and Committed Technicians – As one of the leading plumbing service providers in the industry, we consider the safety and comfort of your family as a part of our duty. Our teams always deliver top-notch work quality and upfront prices on every job we undertake. Whether it is slab leak repair, water heater repair or water damage restoration near you, you can rely on our team of experts to get your job done with trust, honesty and reliability.