Licensed and Professional
24 Hour Plumber in Orange County
Featuring a Complete Lineup of Residential Plumbing Services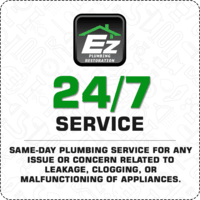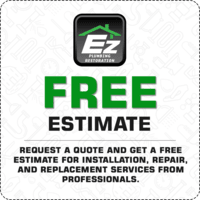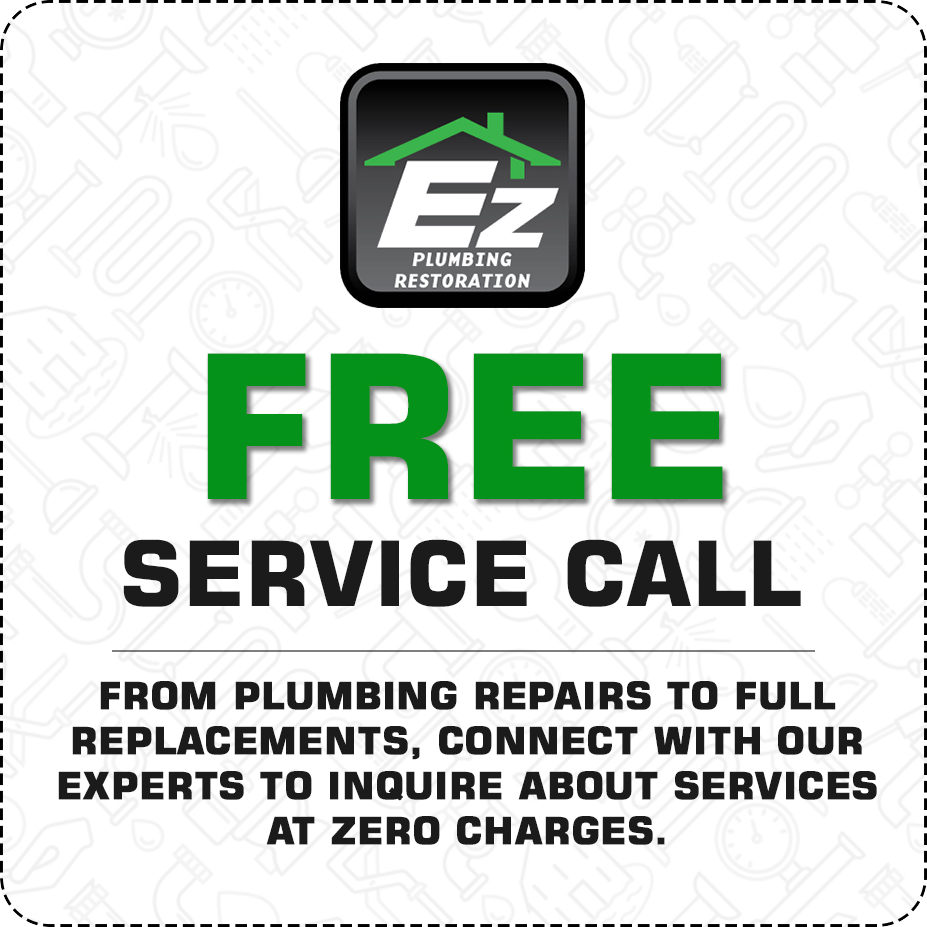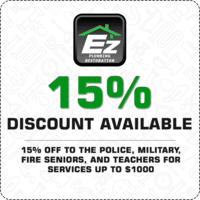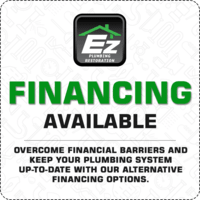 Reach Out to EZ to Get Services From One of
The Best Restoration Companies in Orange County
With Teams of Experts Dedicated to
Taking Care of Your Plumbing Needs
Whether it is a flood-damaged property, a slab plumbing leak that has damaged your walls, flooring, and carpets and increased mold growth, or any other type of leak and water damage scenario, call an emergency plumber service in Orange County provider that can ensure complete solutions. EZ is among the most trusted restoration companies in Orange County. We help you with insurance to make a clean, proper claim, taking all necessary actions from investigation to documentation. You do not have to be worried about the insurer's preferred vendor downplaying the damage or cutting corners.
EZ Plumbing Restoration will get any leak repaired perfectly right and carry out all restoration-walls, flooring, carpets, electrical and lighting, etc. Our services are backed by guarantees and warranties. For flood restoration, too, we have you completely covered. With the latest and powerful equipment, we remove water, all excess moisture and ensure a complete dry-down. Not even a hidden trace of water or odor will trouble you. EZ does complete sanitization. You also get help with content pack-out if you need to store your belongings at a secure facility. We also arrange off-site restoration of items like photos, documents, antique pieces, etc.
EZ
Emergency Plumber in Orange County is Available
Around The Clock, Ready to Address All of Your Plumbing Needs and Problems
Water Leak and Damage Repair
With advanced water leak detection methods, gets any leak detected to its root and extent super quick. Get evidence-based reports. An EZ emergency plumber team in Orange County will customize solutions your way. We cover everything-plumbing restoration, mold removal, cleanup, structural repairs, etc. We also make it the most affordable for you.
Repiping and Remodeling
Are you planning on remodeling your kitchen or bathroom or going for a full repiping project? From replacing your old pipes with new ones to the installation of new fixtures and appliances, get remodeling done in compliance with state and local rules, following the best water conservation and energy-efficiency methods. Benefit from long-term warranties on installation and replacements!
Plumbing Repairs
Whether it is clogged bathroom drains, a dripping faucet, a leaking laundry equipment, a water heating issue, or a kitchen plumbing issue, call an EZ 24 hour plumber in Orange County. Our teams follow industry standards, health guidelines, and the best service delivery methods. Solve not only the visible issue but the root cause of any plumbing troubles through EZ services!
Why Choose Our
24 Hour Plumber in Orange County?
Free Estimates and Affordable Pricing – Feel free to contact us and request a free-of-charge, no-obligation estimate for your plumbing job. We are confident that we will be able to offer a competitive rate that offers higher value for money with a superior level of service. At EZ Plumbing Restoration, we always look forward to providing our customers with the best rates possible but never compromising on the level of quality of our work or parts.
Courteous Customer Support – It is our top priority to serve as your go-to plumber for all kinds of plumbing repair and restoration needs. Therefore we are committed to achieving 100% customer satisfaction with every job we undertake. Our teams work hard to treat every customer right and do not mind going out of their way to offer the best service and exceed customer expectations. We work to make our customers feel fully happy and satisfied.
Trusted by Property Owners – EZ has been the most chosen service provider among hundreds of residential property owners when it comes to their plumbing systems. The reputation of our company is based on the delivery of high-quality plumbing services at affordable prices. When they come to EZ Plumbing Restoration, they know that we will offer nothing but the best plumbing services that are of high-level industry standards.
Advanced Plumbing Equipment – As one of the leading plumbing restoration companies in Orange County, our plumbers and technicians utilize advanced plumbing repair equipment and techniques. We have what it takes to handle a pipe repair, installation, or restoration job of any size or type. Since we are equipped with the best plumbing tools, we are capable of conducting a plumbing job within half the time an average plumber would take.
Licensed and Well-Trained Plumbers – Our teams of plumbing technicians have undergone advanced and intensive training in residential plumbing repair and restoration. They have received their professional license to carry out any type of plumbing services throughout the state of California. Therefore you can rest assured that your property is in the good hands of certified professionals who know what they are doing.
Frequently Asked Questions
Q. Do you offer a free consultation?
A. Yes, we offer a free consultation. Feel free to connect with us and send a request at your convenience. We ensure supreme plumbing solutions that offer higher value for money while meeting your exact needs.
Q. Can you eliminate water damage problems on public holidays?
A. Yes, we can eliminate water damage problems on public holidays. We know that water damage problems can pop up any time, so we offer 24/7 support and same-day services.
Q. What to do if a pipe bursts at midnight?
A. Turn off the water at the main shutoff valve and then contact a plumber. Save whatever you have that got soaked by the pipe burst. If it's a tiny pinhole, stop the leaks with tape. You can get an easy and fast solution for pipe bursts by contacting EZ Plumbing and Restoration professionals.
Q. Will you fix clogged drain pipes?
A. Yes, we will fix your clogged drain pipes on the same day of your proposal with the latest techniques. Our services are always backed with guarantees and warranties. Our expert teams adhere to industry standards, health regulations, and the most effective service delivery methods.