Instant Water Damage
Restoration & Repair Company In Anaheim CA
When It Comes To Water Damage Repair And Restoration, What Our Plumbers Do?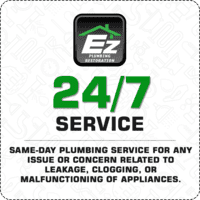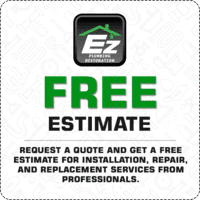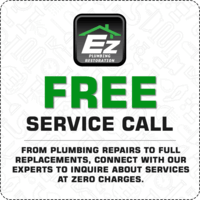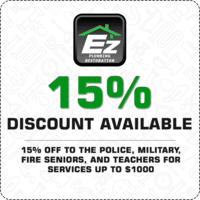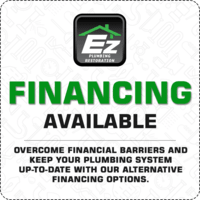 Experienced & Certified Technicians For
Water Damage Repair In Anaheim
Hire Our Experts And Get
Efficient & Reliable Services Today!
Water damage causes significant health risks that must be handled immediately. Therefore, after a flood or other water-related calamity, you must dry out your home as quickly as possible. In the event of a plumbing problem or natural catastrophe, EZ Plumbing and Restoration may help remove excess water, remove damaged things, and repair building structures and contents. For the sake of preventing future damage and the development of mold, our specialists employ specialized drying equipment, including dehumidifiers and air movers.
Our experts also have expertise in fire and smoke damage, storm and flood damage, mold treatment, building repair, and water damage. Disasters don't operate on a schedule; thus, our water restoration services in Anaheim are usually available around the clock, seven days a week. It's simply like this: if you've had water leaks or flooding, our professional plumbers will discover, fix the issue, and restore the damage to your home.
Avail The Most Excellent
Water Restoration Services From
#1 Water Damage Company In Anaheim
Removal Of Water
Our experts will use a moisture detector and hygrometer to assess the extent of the damage and decide how much repair work is needed. Water extraction is the most important phase in removing water from the ground. Our water restoration professionals remove standing water in the house using huge extractors and powerful vacuums.
Dehumidification And Drying
The drying and dehumidifying procedure begin once the water is removed from your home. Dehumidifiers and air movers will be used by our experts to dry the items. When it comes to professional cleaning, our water remediation specialists keep an eye on the moisture levels in the floor and walls.
Sanitation And Cleaning
Restoration jobs like ours necessitate a thorough cleaning before we can proceed. To the best of our abilities, experts or professionals endeavor to protect the property as much as possible. Cleaning and sanitization are areas of expertise for professionals like EZ Plumbing and Restoration. As the last phase, we perform cleaning.
Why Choose
EZ Plumbing and Restoration For
Water Damage Restoration In Anaheim?
EZ Plumbing and Restoration is available 24 hours a day, seven days a week for both residential establishments. Water leak detection services are also available from us, employing the most advanced equipment, including acoustics and thermal imaging. For more information, we can conduct property surveys that can uncover the source of moisture-related issues. All of our employees are trained to use the most up-to-date equipment and procedures to restore properties to their pre-event condition following a water damage incident in Anaheim, California.
At EZ Plumbing and Restoration, client satisfaction is our priority, and we go to great measures to ensure that our customers are happy. A certificate of assurance is issued for each property we dry out, and we are available 24 hours a day for emergencies. In addition, all customers are provided with a customer satisfaction survey upon completion of work. Fire and water damage claims are handled by skilled residential project managers who work with our customers to minimize material loss and business interruption.
Since our inception, we have worked closely with the city's top insurance providers, and we are proud to say that many of these companies have become repeat customers. We offer water damage repair and water damage restoration services in Anaheim and the surrounding area.