Plumbing Camera Inspection Services in San Diego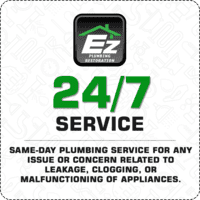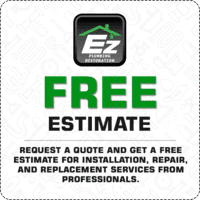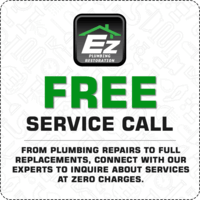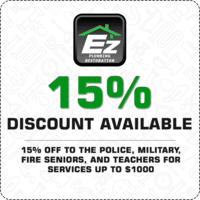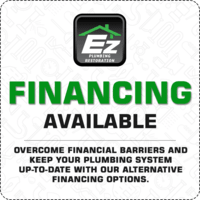 Call EZ's experts for
pipe inspection camera
Services to avoid major plumbing issues

EZ's skilled professionals use flexible rods fitted with high resolution-cameras to form accurate visual footage of your underground sewer lines and concealed pipelines. Our video pipe inspection services can detect corrosion, clogs, punctures, misalignment and root intrusion in any of your pipes and help you avert a major plumbing crisis in the future. The causes for unusually high water bills might also be revealed through video pipe inspection. Our experts are always well equipped to carry out the necessary repairs after the inspection process.
Plumbing video inspection Services
Have Numerous Applications
Cause and Location of Plumbing Issues
It is often difficult to ascertain the exact cause of a plumbing issue. EZ's trained technicians will inspect your pipes by maneuvering a flexible rod with a camera attached to its tip. Our experts will then analyze the video footage of the plumbing video inspection to determine the cause of the problem. Radio transmitters attached to the cameras can detect the location of the plumbing issue. We also undertake repiping, rerouting and repair services according to the nature of the problem.
Prevention of Future Damage
If you want a comprehensive assessment of your plumbing system, there can be nothing better for you than EZ's plumbing camera inspection service. Our trained experts use waterproof high-resolution cameras that can inspect pipes ranging from 2 inches to 36 inches in diameter. Our plumbing video inspections cover sewer lines, drainage pipes, potable water supply lines, and hot water lines. EZ's experts will also provide you with suggestions to avoid future damage.
Assessing Plumbing Systems Before Relocation
If you are shifting to a new house or office in California and need to ensure that the plumbing system is in order, give EZ a call. Our plumbing camera inspection experts will carry out a full-scale inspection of your plumbing system. Our flexible cameras can travel around corners and identify root intrusions and misalignments in concealed pipes. Our experts can also check if the existing system can withstand any remodeling.
There is nothing like EZ
For a Plumbing Camera Inspection San Diego
Until the development of the plumbing camera inspection system, plumbers often had to solve plumbing issues through guesswork. The inspection process often involved the excavation of large sections of the plumbing system. With EZ's latest video pipe inspection service, we no longer need to guess the cause or location of the problem.
If you have been experiencing inflated water bills or persistent plumbing issues such as drain line backups and reduced water pressure, our comprehensive video pipe inspection footage can indicate the underlying cause of the problem. Our video footage can reveal corrosions, root intrusions, clogs, and misalignments that can soon turn into a major crisis. Our plumbing video inspection will help you avoid additional repair costs and inconvenience caused by a major plumbing issue.
EZ's certified and experienced experts can also use plumbing camera inspection to check if your existing plumbing system can withstand a proposed expansion of the kitchen or bathroom. You can also turn to EZ 's affordable plumbing video inspection service if you have lost any valuable object down the drain and wish to retrieve it. We can assess the condition of your septic system and suggest changes if we detect an issue.
Whatever be the nature of the problem detected by the plumbing camera inspection, our technicians have the necessary expertise to solve it. Our service centers are spread all over California and we pride ourselves on providing punctual and dedicated service. EZ is different from other plumbing services because we not only provide suggestions but also empower you to make an informed decision. So there is no need to think twice before calling EZ to get a free estimate of our video pipe inspection service.