Plumber in Los Angeles
Contact EZ Plumbing Restoration for Installation, Repair and Replacement!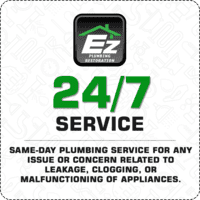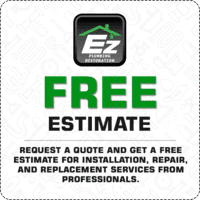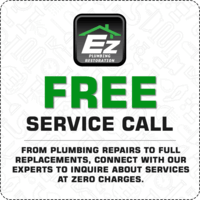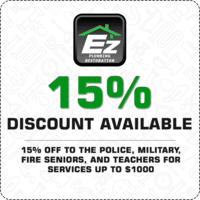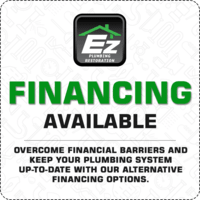 Expert support and solutions by
our experienced plumbers and contractors!
EZ Plumbing Restoration gives the quickest services for
Emergency Plumber in Los Angeles
Our team of emergency cheap plumbers in Los Angeles will be at your doorstep within no time. They carry 90% of the tools needed in any sort of problem so the further wastage of time due to logistics shrinks massively. We value our customers' time and work in a way to effectively use it.
Whether Day or Night
Our
24 hour Plumber Los Angeles
Team is Available!

Plumbing Repair
We have such expert plumbers and contractors that nothing is off limits for them. So if you are really worried about leaks in your water heater or want to replace your kitchen sink or maybe change pipes underneath the slabs, an EZ cheap plumbers in Los Angeles can get it done perfectly right!
Plumbing Installation
You can take our free estimation and consultancy service. Our plumbers will always offer you the best choices for any plumbing installation. We are certified to take care of all residential plumbing installations.
Plumbing Replacement
If you are looking to replace old pipes, water heating systems or kitchen sinks, get in touch with an EZ plumber. We will offer you the best among affordable options. Get certified products backed by warranties.
Choose EZ Plumbing Restoration
For better services and competitive pricing
EZ Plumbing is a family owned company. We have an excellent history as a top class plumbing service provider in California. Our customer satisfaction rate has been high since our inception. For affordable yet best plumbing services Los Angeles, California, contact us in the given number.
A continually growing loyal customer base is a result of the quality of our plumbing services. We have become the go-to plumbers of millions across California over 30 years. Whatever your plumbing service needs – pipe repair, repiping, leak detection and repair, bathroom and toilet plumbing repair or installation, kitchen remodeling – you will find a competent plumber at EZ.
EZ Plumbing Restoration prides on its ability to provide fast response emergency 24 hour plumbing service Los Angeles. Place an emergency services request if you need urgent plumbing services. Our customer support will connect with a plumber immediately, and you will find an expert at your doorstep within an hour.
The services of plumbers who are not licensed or insured could land you in trouble or frequent issues. EZ plumbing contractors are insured, licensed and bonded. Also, all our services are backed by long-term warranties or a guarantee. Improve the quality of your plumbing through our services. Contact us for a free consultation!
Frequently Asked Questions
Q. Who should I call for instant plumbing services in Los Angeles?
A. Don't think too much! Contact EZ Plumbing and Restoration for instant plumbing services in Los Angeles. Our teams are well-equipped 24×7 to solve all your plumbing problems.
Q. How much will my plumbing repair cost?
A. The cost would depend on the service that you need. Also, the intensity of plumbing issues will impact the cost. However, we offer free quotes and consultations before offering the service. Feel free to contact us and get a free estimation cost.
Q. Should I fix the leak myself?
A. Yes, you can temporarily fix a leak by yourself. To perfectly fix a leak, you have to contact professionals. So, there are no chance of flaws and further damage. Also, you can save yourself from costly repairs.
Q. What are the different payment methods available?
A. There are flexible payment methods available for plumbing services you get. You can pay before, during, or after availing services. Also, you can pay through any suitable payment modes. We accept payment through debit cards, credit cards, UPI, or alternate financing methods.