Emergency Plumbing San Diego
Your Trusted 24 Hour Emergency Plumbing Service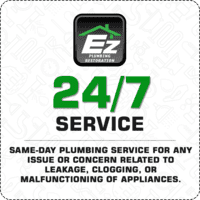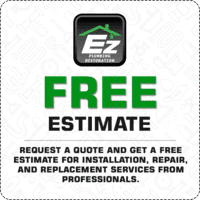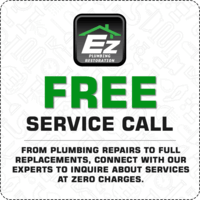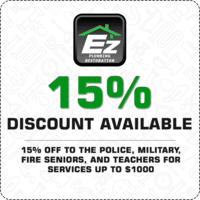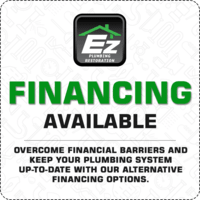 24 Hour Plumber San Diego
For Plumbing Repair and Installation
Whether it is your toilet that has started leaking, a water heater that is malfunctioning, or maybe your drain pipes got clogged.
EZ Plumbing Restoration specialists are available to provide 24/7 plumbing services. Even if you have no proper idea of what the plumbing problem is, our emergency plumber San Diego will inspect your plumbing system and accurately identify the underlying cause of the malfunction.
Our 24-hour plumber San Diego arrives on-site swiftly to assess and fix all your plumbing issues and leave the premises spotless.
You don't have to worry about scheduling appointments, all it takes is one phone call to get us to your home or business place. Contact EZ for all your plumbing-related needs in San Diego.
Commercial Plumbing San Diego

Emergency Kitchen and Bathroom Plumbing
From your toilet, bidet, shower and bathtub to the kitchen sink and faucet, we repair, replace and install all your plumbing fixtures through our 24/7 services. Our teams arrive on site immediately and repair all your plumbing issues swiftly. From fixing leaky or broken plumbing to replacing and installing new plumbing fixtures we are the best in emergency plumber San Diego.
Emergency Water Heater Services
Realizing that your water heater isn't working when you are in need of hot water can be really distressing. With EZ emergency water heater services, you don't have to worry about missing even a single cozy shower of yours. Our 24 hour plumber San Diego repair all types and brands of water heaters. If repairs are not going to work, we can replace your unit with a brand new heater as well.
Emergency Sewer and Drain Cleaning Services
Are your drains getting backed up at two in the morning? Call EZ Plumbing Restoration right away. We offer all types of sewer and drain cleaning services from drain snaking, pipe clog removal, camera based drain inspection to restoring a burst sewer line or cleaning a sewage overflow. All of these drain cleaning services are being offered 24/7 across San Diego.
24 Hour Emergency Plumbing Services San Diego
Know why EZ emergency plumber San Diego is the most competent and trusted in delivering instant plumbing repair, replacement and installation services for both residential and commercial properties in San Diego, California.
24/7 Rapid Response on Site – Certain plumbing issues can cause severe damage to the property and result in higher repair and restoration costs if not addressed immediately. For example, if your drain pipes start backing up in the middle of the night, it is vital that a proficient emergency plumber visits right away to resolve the issue and prevent further damage. Our 24 hour plumber San Diego respond to your site immediately, bring all modern equipment required to handle your issue and complete the job in a timely manner and get the situation back to normal.
Decades of Experience in Emergency Plumbing – Our long years of experience in speedy and efficient emergency plumbing services enable us to assure you 100% guaranteed outcomes in plumbing repair as well as plumbing installation and replacement. Our emergency plumber San Diego have undergone advanced and extensive training and are licensed to handle all types of residential and commercial plumbing services. For high levels of efficiency in services delivery, our teams have access to the latest plumbing tools and equipment.
The Best Prices in San Diego – EZ Plumbing Restoration is known for its superior level of service quality as well as the cost-effective prices. We always make sure that you get a fair and honest price for the services you receive. We will never charge you with outrageous fees for our immediate availability to attend your plumbing emergencies. We at EZ Plumbing Restoration always work hard to ensure your needs are met in a timely manner and at the lowest price possible while never compromising the quality of our work.