Slab Leak Repair San Diego
From EZ – Your Trusted
Slab Plumbing Leak Repair Services Provider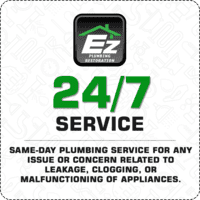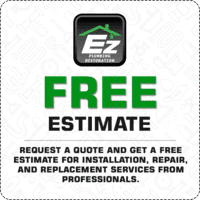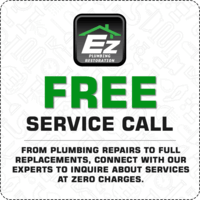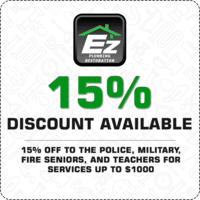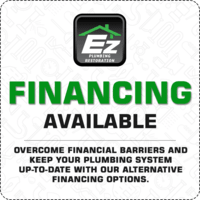 EZ's Exhaustive Range of
Slab Leak Plumbing
We are the experts in Leak Detection and Repair
We follow non-destructive leak detection techniques. Conventional plumbers might drill right into the foundation of your property to accurately identify the source of the leak, involving tearing up of floorboards. We at EZ Plumbing Restoration follow non-destructive and non-invasive slab leak detection techniques, utilizing cutting edge technology such as electronic amplification equipment, electromagnetic pipeline locators, and gas tracer systems, etc.
For repairing damaged or broken pipes under the slab, we offer spot repairs, pipe lining, partial repiping or full repiping services depending on what the situation calls for. From broken drain pipes under the slabs to sewer leaks under your slab, we have the expertise to fix all sorts of slab leaks.
Get the
broken drain pipe under slab repaired
from the experts at EZ Plumbing Restoration
Slab Leak Detection
Our leak detection specialists at EZ Plumbing Restoration use modern electronic and radar equipment to accurately locate the leak under your slab. We follow non-invasive techniques in slab leak detection, minimizing the need to drill through your foundation to locate the leak. Once we have identified the source, cause and extent of the leak, our plumbers will determine the best way to fix it.
Slab Leak Repair - Direct Access Repair
We will directly access the broken or leaky pipe by drilling or cutting into the concrete and repairing it. We will let you know about all the associated costs involved such as flooring, patching, painting, etc. There is a chance of the same pipe having another leak in the future. We recommend this option if there are no risks involved.
Slab Repiping and Pipe Rerouting
Pipe rerouting involves discontinuing your existing slab pipes and getting new pipes installed above ground. Many times, direct assess repairs could prove very expensive, and with pipe rerouting, you save both time and money. Sometimes, the best option is pipelining or a partial or full slab repiping. Based on inspection and evidence-based reports, we deliver solutions.
Why go for EZ
Gas Leak Repair San Diego?
Find out why our customers trust us and why hundreds of clients come to EZ Plumbing Restoration for all of their plumbing needs in San Diego. We excel in all Gas leak detection and repair San Diego.
24 Hour Service – Plumbing problems rarely happen when it's convenient; that's why our teams are available around the clock to assist you in all your plumbing problems. Leave all your plumbing problems including slab leaks to our licensed, certified and bonded plumbers. If you discover that your property has a slab leak, call us right away. A team of experts in slab leak repair will be on their way to your home or business premises in California. Feel free to call us at any time of the day or night, since our teams are always on call, ready to respond.
Quality and Affordability – Our teams are capable of handling all sorts of slab leak detection and repairs. We also offer a range of slab leak repair options to suit your needs as well as your budget. When you come to EZ Plumbing Restoration, you have nothing to worry about the level of quality in our work. With our years of experience in the field, our slab leak repair San Diego specialists and technicians have the right expertise to deliver top quality slab leak detection and repair services. We offer upfront pricing along with honest and cost-effective rates.
100% Satisfaction Guaranteed – With our highly trained plumbers and our access to cutting edge technology in advanced slab leak detection and repair, we can guarantee you 100% customer satisfaction with every service we undertake. We get the job done the right way the first time and we don't leave until you are completely happy with our service and get the best of what you expected from us. Our teams always ensure that you get complete, optimized solutions to your needs. Customer satisfaction is our No. 1 priority at EZ Plumbing Restoration.