EZ's
Water Heater Repair San Diego
Only a Call Away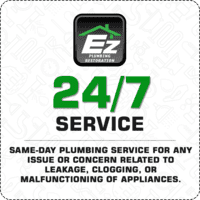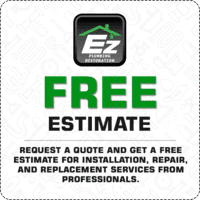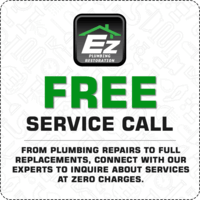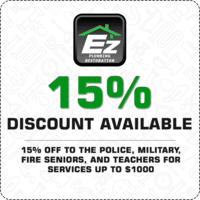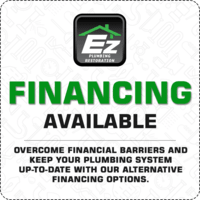 If you require
Water Heater Installation San Diego
EZ is the Ideal Choice for You
EZ's technicians are available 24/7 for all kinds of services ranging from water heater installation San Diego to emergency repair. We make it a point to solve your water heater issues within the same day. Our experts can install gas, electric, and hybrid hot water heaters of any brand you choose. We install and repair tankless water heaters near you. Our regular inspection and maintenance services will ensure that you don't have to face potentially dangerous hot water issues. For any water heater repair San Diego, call us now and your problem will be instantly solved.
EZ is
Water Heater Replacement San Diego
Repair of Faulty Water Heaters
If your water heater is leaking, making strange sounds or is producing no hot water, it is time to call EZ. EZ's hot water heater repair services are the best in California. Our experts are always well equipped for water heater repair San Diego. We can repair heaters of various brands including the products of the top brands.
Replacement of Old Water Heaters
As water heaters get older, they become more prone to damage. EZ's skilled technicians can safely drain and remove your old water heater, and then replace it with a new water heater of your choice. We provide valuable advice on the energy efficiency of various water heaters so that you can make an informed decision.
Water Heater Installation in Your New House or Office
EZ caters to all kinds of hot water heater installation San Diego requirements in homes or offices. Our experts are capable of installing gas, electric and tankless water heaters irrespective of the brand. We always take into account your storage and budget limitations during the installation process.
Call EZ any time for
Water Heater Installation and Repair Near Me
EZ's technicians can install a new water heater or replace your old heater. Although our experts can advise you on the most energy-efficient variants and brands, your choice will be considered final. If you choose to install a conventional water heater San Diego, we can handle both the gas-driven and the electricity-driven variants. Our experienced technicians can also suggest energy-efficient models that can greatly cut down your gas or electricity bills.
You may also rely on us to install the latest tankless water heaters. Tankless water heaters are gradually gaining popularity in the USA. They can bring down your electricity bills by up to 30%. However, installing them is not every plumber's cup of tea. EZ's water heater repair San Diego specialists are adept at installing and repairing tankless hot water heaters of numerous reputable brands such as Rinnai, Rheem, Ecosmart, and Bosch to name a few.
If energy efficiency is your top priority, we can install hybrid water heaters that can reduce your bills by up to 60%. These heaters combine the latest heat pump technology with traditional heating mechanisms and usually do not require new water or electrical connections. You can also call us for regular maintenance or repair services near you. EZ's water heater San Diego are exhaustive. We also install mini point of use water heaters so that you do not have to wait for the hot water to reach the faucet you intend to use.
Regardless of the brand or variety, EZ offers flawless hot water heater replacement, installation, and repair services across California. Our team of skilled experts is available 24/7 irrespective of the nature of your requirement. So there is no need to think twice before calling us for a free estimate and experiencing our affordable services.