Best Water Pressure Regulator Service in San Diego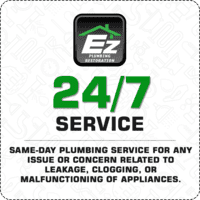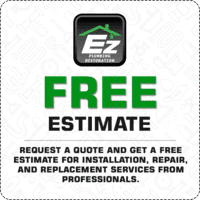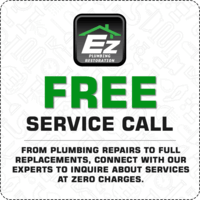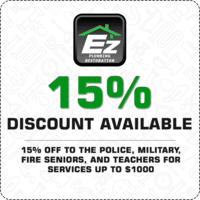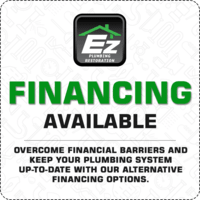 Get All In One
Water Pressure Regulator Service in San Diego, CA
With Fair Rates and Upfront Estimates
Our experts work dedicatedly to attach these small water pressure regulator valves near the entry point by setting them per the standard limits. Installation and proper maintenance of these valves help you to save water in your home as well as prevent damages to plumbing systems due to fluctuating water pressure.
EZ's services include water regulator valve adjustment, water pressure regulator testing and replacement, water pressure regulator valve repair San Diego. We value our customers and therefore offer quality services that aim to satisfy all their requirements, and that is what keeps us thriving in this competitive industry. We achieve this thanks to our team of licensed professionals who have a robust track record of delivering high quality water pressure regulator San Diego.
We are also known for our transparent approach – fair rates and upfront estimates. We offer a free consultation if you would like to avail yourself of our services.
Do You Think to Remodel Your Kitchen & Bathroom?
Get Professional Water Pressure Regulator Service in San Diego
There are various points where you need to think to remodel your Kitchen and bathroom in San Diego at your place. We have hired professional experts who can consult you regarding the issues you face with your outdated bathrooms and kitchen areas. Our consultants will provide you with various designs, and you can select one among them, which suits your budget and requirements. So, if you are facing any of the below-mentioned issues, you can book a consultation session by calling us.
Professional Installation Services
Avail our expert services by simply dropping us an enquiry or by making a phone call. We guarantee efficient replacement of a failed valve or installation of new water pressure regulator San Diego and guarantee proper water pressure valve adjustments.
Maintenance and Repair Services
Contact us for regular checking and maintenance of your water pressure regulator valves. A number of factors can cause issues in the valves. We offer scheduled maintenance, which includes monitoring the functioning of the water pressure regulator San Diego, water pressure valve adjustments and fixing the problems, if any.
Water Shut-off Valve Services
Water shut-off valves are installed with the aim of blocking the water in case of any emergencies. Installation of a new water pressure regulator or a pressure reducing valve requires repositioning of water shut-off valves and a number of checks. You can count on our plumbers to get the job done with high efficiency.
Contact Us Anytime for Reliable
Water Pressure Regulator Services in San Diego
Your house or commercial premises might already have a water pressure regulator San Diego or a pressure reducing valve installed. If you are looking to install a new one, a number of codes and standards need to be followed 100% right, and it also required various other changes in the plumbing lines. The question also arises whether a simple replacement can be a better solution or would a new installation make perfect sense. Call us for a free consultation and we will help you in resolving all queries or concerns you have regarding your plumbing requirements. Our licensed technicians provide you the right guidance, leveraging a strong background in plumbing as well as their learning and training.
EZ is a company that focuses on the problems of customers and provides them with a permanent and more personalized resolution in a short span of time. The quality of our services are impeccable. We hire our technicians only after carefully scrutinizing their profiles so that we can assure our customers that we have only licensed plumbers who will never disappoint you at work.
A key benefit of availing a service from our company is that we are flexible and available round the clock to attend to your urgent plumbing needs. We give priority to urgent problems and fix them right away to satisfy our customers by helping them at difficult times.