Emergency
California Catastrophe Response
and Restoration
EZ Offers Rapid Response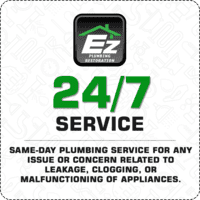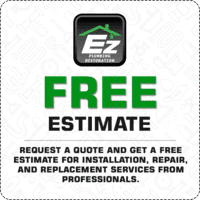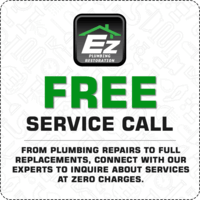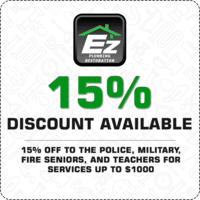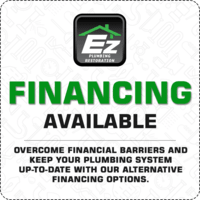 San Diego Catastrophe Response,
Repair and Restoration Services
Repairing and restoring a property after any disaster involves huge challenges. The reason is this involves different procedures before catastrophe response restoration like, ensuring safety, relocation and medical assistance. After that restoration engineers and experts analyze the property to remediate issues from the affected area. EZ offers a wide range of solutions in San Diego, California, around the clock. Our catastrophe response team has decades of experience, and will assist with mitigation as well as restoration needs. Our exclusive services also include water damage mitigation, mold remediation, and water, fire and smoke damage clean-up, repair and restoration.
Types of
Restoration Services Offered by EZ San Diego Catastrophe Restoration Team

Storm Damage Restoration:
Storms are extremely dangerous and devastating. They come up without warning and in just a few seconds kills and injures lifes as well as destroys roads, buildings, vehicles and properties. To deal with such a catastrophe you need a trustworthy and experienced disaster recovery team.
EZ has exclusive disaster recovery team which responds quickly and have required resources to handle any type of repairs with minimum damage to your property.
Fire and Smoke Restoration:
During fire hazards, you get less than two minutes to escape. No matter how the fire starts and the level of damage it has caused to your space, the restoration of fire and smoke damage is inevitable.
EZ San Diego has skilled, experienced and trained team members who have worked and restored in commercial as well as domestic properties. Our process of fire and smoke restoration includes, inspection, removal of spots, drying, cleaning, repairing and other important steps for restoration.
Water Damage Restoration:
When you face any catastrophe, there are high chances of getting water damage. To deal with water damage, you need quick action and professional help.
When it comes to water damage repair and restoration services, our team is well-known for fast response, quality service and customer satisfaction. EZ professionals can handle any water damage scenarios like flood, thunderstorm, tornadoes, leaking and overflowing plumbing systems, etc.
Catastrophe
Response Services from EZ
Environmental Remediation: This involves clean up and removal of hazardous waste from the affected area, and ensuring that no hazardous material like lead, PCB's, plastics and more are there in the client's property.
Demolition: This involves assessing the damaged areas to decide which properties can be repaired or restored and how. Then operation starts with demolishing unsafe properties for restructuring them once again. Repairing the buildings also starts off after the removal of debris.
Removal of Water and Odor: With implementation of latest applications, technologies and chemicals we dry up the affected area. Along with that we also work for treatment of odor and decontamination.
Heating Ventilation and Air Conditioning System: HVAC system repair is implemented while eliminating smoke and soot damage after a disaster. This involves cleaning, deodorization and encapsulation. The primary objective behind this process is to ensure good air quality inside your home or office.
Electronic Data Processing Equipment: This involves analyzing and restoring data from electronic system. The service includes checking, repairing and protecting systems from physical and chemical damages.
Drying Documents and Valuable Assets: Important and valuable documents which are contaminated or damaged are identified. The process includes cleaning with chemicals and drying wet papers with advanced equipment.
Entire Clean up Process: Starting from cleaning up the floor to walls, ceiling to furniture, EZ catastrophe response restoration team will take care of everything. We ensure to clean windows, small contents, files and every single piece of house which is important for our client.
Mechanical Items: The services involves decontamination and repairing of heavy mechanical items like shafts and elevator.
Cover up Structural: We clean the affected structural surfaces and seal them to hide damages and avoid odor problems. Thus, cleaning and repairing bring back your property to original condition.
Disposal of Hazardous Waste: The final step of catastrophe response restoration process is to dispose hazardous and chemical wastage. if the hazardous waste materials are not disposed off correctly, it can pose a threat to life.