Sump Pump Repair in San Diego
From the Experts in Sump Pump Repair and Installation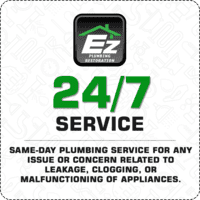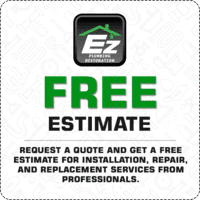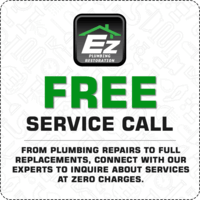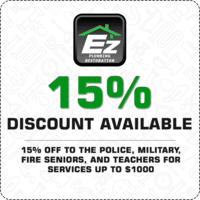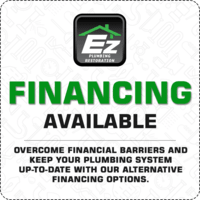 EZ's Offers the Best
Emergency Sump Pump Repair Services in San Diego
From certified plumbers in Sump Pump Repair and Installation
We at EZ offer a wide range of sump pump repair services in California. Our 24-hour emergency sump pump repair services cover both residential and commercial needs. If you discover that your sump pump has any issues, whether it is a clogged intake or a switch malfunction, contact EZ Plumbing Restoration.
We also offer sump pump installation, replacement and maintenance services, which includes pedestal, submersible, and backup sump pumps. Our sump pump repair and installation services are available to both residential and commercial customers. Call us to schedule a sump pump repair service or installation appointment. We offer top quality services at affordable prices.
Sump Pump Repair Services in San Diego
Pedestal Sump Pump Repair and Installation
We offer pedestal sump pump repair and installation services throughout California. They are the least expensive type of sump pumps available in the market. They sit above the ground on a pedestal, making it easily visible to anyone. While they are cost-effective, easier to install or repair, and have a longer life span, they can be noisy, and not exactly aesthetically pleasing.
Submersible Sump Pump Repair and Installation
Submersible sump pumps have a built-in fully sealed waterproof motor, are much quieter in operation and can filter out debris, which helps in minimizing clogging issues. Compared to pedestal sump pumps, they have a shorter life span but come with more powerful motors. Contact us to repair your existing submersible sump pump or to install a new one.
Repair and Installation for other types of Sump Pumps
There are backup sump pumps such as water powered sump pumps, which is a blessing when the power goes out. But they depend on adequate water pressure, which means you might most probably need a municipal water source. There are battery backup pumps available. Contact EZ for repairs or installation whatever be the type of sump pump you have or need.
Why go for EZ
Sump Pump Repair and Installation Services?
EZ Plumbing Restoration doesn't only take care of repairing sump pumps. We offer a wide range of residential and commercial sump pump installation services as well. Learn why we have been the preferred when it comes to sump pump services and why many property owners continually turn to us for repair, maintenance and replacement over other sump repair companies in San Diego.
24/7 Emergency Sump Pump Repair – Our teams are dedicated to immediately responding to your site. We have our workstations in a way that helps us to access any place in San Diego within a minimum time. Our plumbers are available 24/7, ready to help you with any kind of sump pump issue requiring immediate attention. If you are faced with a situation that requires instant sump pump repair, call us right away. Our emergency sump pump repair will be at your place, on any day, at any time. It doesn't matter if it is in the middle of the night, we are always here to help.
Our Proven Success – We have been in this line of work for many years and our customers have been continually relying on us when it comes to sump repair and installation. The recipe to our success is our quality sump pump selections, skilled and professional plumbers, and the use of the most efficient sump pump repair and installation techniques. Our priority has always been to offer you top quality as well as affordable services while ensuring that you benefit from a good sump pump. Quality is one thing you don't have to worry about when you choose EZ.
Expertise – EZ Plumbing Restoration teams are comprised of technicians who have undergone advanced and extensive training. They have enough and more experience to deliver you top-notch repair and installation services. Our teams are also certified and licensed to handle all types of residential and commercial sump pump installation and repair jobs. Without a doubt, we are the best to repair your sump pump or install a new sump at your property.