EZ's Licensed Technicians Can Install
Any
Hot Water Recirculating System in San Diego
So That You Can Enjoy Hot Water on Demand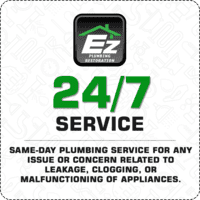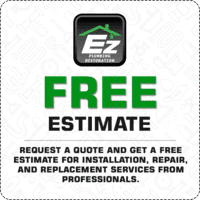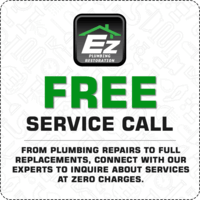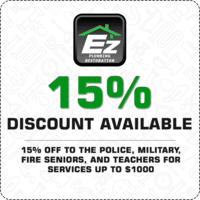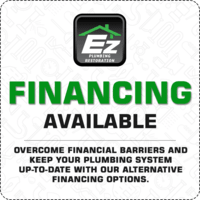 For Installation, Maintenance, and Repair of
Water Heater Recirculating Pump in San Diego
EZ is the Best Choice
EZ's licensed, bonded, and insured professionals can install water heater recirculation pumps of any design or make. You can rely on us to make 100% accurate electrical and plumbing connections. EZ will return the installation amount if you encounter any issues due to faulty installation.
We can also install hot water recirculation under-sink systems that can instantly bring hot water from the water heater to the farthest bathroom sink. The hot water heater recirculating systems that we install contain highly sensitive heat sensors or timers that can switch on the pump or switch it off according to the temperature of the water.
If you do not receive hot water at your faucet immediately upon turning it on, there might be an issue with your hot water recirculating system. In such a situation, call EZ's experts immediately to identify the source of the problem and carry out the necessary repairs. We can assure you that we shall arrive at your doorstep within an hour of your call.
EZ Provides High-Quality Services for
Tankless Water Heater Recirculation Pump in San Diego
Hot Water Recirculation System Installation
EZ can provide flawless hot water recirculation system installation services. Our experts can also install the latest tankless water heater recirculation pumps. We keep in mind all the relevant safety measures while installing your water recirculation system. We can insulate the hot water lines to ensure that the system functions efficiently.
Hot Water Recirculation System Repair
Our well-trained hot water recirculating system repair experts can fix damaged pumps, recirculation lines, check valves, thermostats, timers, or any other damaged parts. They have the expertise to identify and repair hot water leaks. EZ can also replace severely damaged water recirculation systems with a new one at affordable rates.
Hot Water Recirculation System Maintenance
Our regular maintenance services for hot water recirculation systems include an inspection of the cartridge or the impeller the drives the recirculating pump. We can immediately replace faulty cartridges and also check the performance of the temperature sensor or the timer that turns the system on or off.
What are the Advantages of
EZ's Hot
Water Heater Recirculating Pump Services?
The greatest advantage of a hot water recirculating system is its efficient use of water. Water recirculation pump systems avoid unnecessary wastage of water by ensuring that you do not have to turn on a faucet and allow the cold water to flow down the drain until the hot water arrives.
A hot water heater recirculating pump can save 1.5 to 2 gallons of water every time you turn on a faucet by providing instant hot water. They are great for the environment and also for your budget. The water recirculation systems that we install are fitted with heat sensors and timers that can avoid wastage of power due to needless heating of water.
Most importantly, they can save you valuable time by delivering hot water to you on-demand at any faucet you wish to use. Besides, EZ's installation, maintenance, and repair costs are extremely affordable. We also offer special discount packages for seniors, teachers, military personnel, police, police, and fire service employees.
We are aware that your water recirculation system might break down at inconvenient times. EZs 24/7 repair services are available throughout the year so that you don't have until the next working day for emergency repairs. Our experts always carry with them specialized equipment to detect all kinds of hot water recirculation system issues and repair them immediately.
Since we believe in customer satisfaction, we shall not consider our job done until you give us your approval. The numerous positive customer reviews that we have received are evidence of our high-quality services. Our experts are certified and bonded. They can install and repair both traditional recirculation systems and tankless water heater recirculating pumps. So call us immediately and we shall make sure that you can enjoy an uninterrupted supply of hot water as soon as possible.