Bathroom Plumbing San Diego
EZ Plumbing Restoration
Professional and Affordable Services In California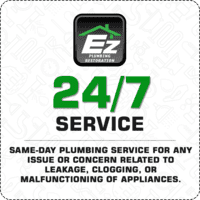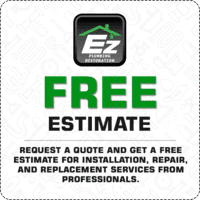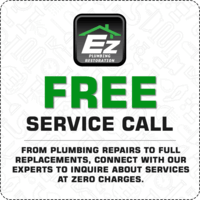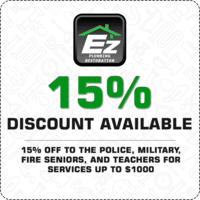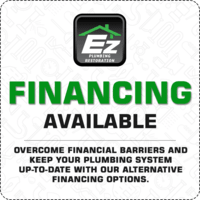 Bathroom Renovation San Diego
With EZ Services
A clogged bathroom sink not only creates a mess but is also annoying and frustrating for the people using it. Main culprits of sink clogging are toothpaste, glooming chemicals , hand-soap and hair. They bind with soap scum and accumulate in the inner walls of pipes causing blockage. There are other reasons causing clogged bathroom sinks.
P-trap clogs: A bending pipe underneath the sink, a P-trap links the sink's drain to the main drain lines. It prevents foul smell from coming back up to sink and also holds water to create the suction required for a drain to clear. Soap and debris easily accumulates in it because of its shape and causes clogs.
Pipe wear and tear: This can also cause clogging. When pipes corrode, the rust build-up inside pipes restricts the flow of water, leading to blockage. Pipe damage is unavoidable – all pipes wear out over time and cause plumbing issues.
Call EZ Plumbing Restoration for bathroom renovation San Diego. Our experienced specialists detect the problems accurately and provide the perfect solutions. We also bathroom fixtures San Diego or install new ones per your requirements.
Bathroom Fixtures San Diego
and Other Bathroom Plumbing Services in California

Bathroom Fixtures Installation
You might be planning to add a new bathroom in your home or improving an existing one. Our bathroom plumbing San Diego plumbers are well equipped with the skills required to install and service all kinds of bathroom products. We install all types and brands of systems such as bathroom sinks, showers, faucets and bathtubs. Our installation process takes care of accurate connections, including with the home's main water supply and drainage system. Customer satisfaction is our utmost priority and we install your new fixture with precision.
Bathroom
Plumbing Repair
Is your sink water draining slowly, your shower drain is clogged, bathroom faucets are dripping, or toilet is backed up? Malfunctioning of bathroom fixtures causes major inconvenience and also hinders household chores. Call EZ Plumbing Restoration right away for both emergency and scheduled services. Our bathroom renovation San Diego plumber will reach you in time and let our expert diagnose and repair your problem in an efficient manner.
Bathroom Plumbing Replacement
A beautiful bathroom can greatly improve a home's overall appeal and value. Choose EZ Plumbing Restoration for updating your plumbing fixtures or remodeling your bathroom. Our team can provide you with a wide range of options from which to choose and help you in remodeling your bathroom in the best possible way at a competitive price. Our bathroom fixtures San Diego plumbers will perform all replacement and installation promptly and we ensure that it is done with no chance of leakage that causes water damage later.
Why Choose EZ Plumbing Services?
Are you looking for a reliable bathroom plumbing San Diego? If so, then you are at the right place. We value our customers and focus on keeping them happy. Our San Diego bathroom remodel contractor are highly skilled and use the latest technology to provide you with superior services. Call us for any plumbing issue and we are ready to deliver an efficient and prompt service. All our services are guaranteed.
Bathrooms often contain the largest number of plumbing fixtures in a house and plumbing issues happen more frequently here than elsewhere. For all kinds of bathroom plumbing issues, you can count on EZ Plumbing. We take pride in the trustworthiness of our service. In California, EZ Plumbing Restoration is one of the most trusted and affordable bathroom fixtures San Diego.
Make an emergency service request, if you are in need of urgent repairs. We will arrive at your place within 60 minutes, or in even less time.