For Guaranteed
Garbage Disposal Repair San Diego
at Affordable Rates, Call EZ Plumbing Restoration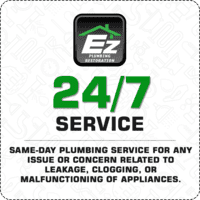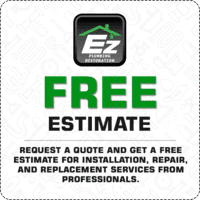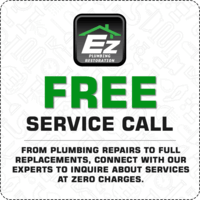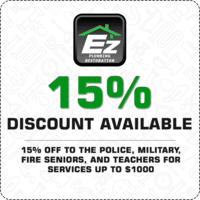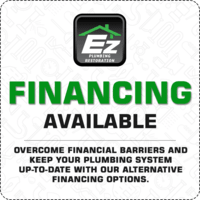 EZ Offers Extensive and Guaranteed Services for
Garbage Disposal Plumbing in San Diego
We Are Available at Your Service 24/7
Garbage disposal units make daily household chores such as washing dishes and kitchen cleanups a lot easier. EZ's waste disposal repair experts are well-versed in the installation of garbage disposals of all varieties and brands.
They also have sufficient experience to make crucial decisions as to whether your kitchen sink flange is suitable for garbage disposal installation and whether there are proper outlets and electrical wiring in the vicinity. EZ also provides 100% guaranteed residential garbage disposal repair services for businesses.
If your garbage disposal has developed a troublesome leak or is not functioning properly, our experts can fix the issue in very little time. An alarming clog in your garbage disposal can lead to severe backups in your kitchen sink. Our garbage disposal repair San Diego are available 24/7 to protect your property from devastating water damage. We use sophisticated equipment to carry out immediate repairs. Call us right now for a free estimate.
EZ Provides Residential
Waste Disposal Installation in San Diego
at Affordable Rates
Garbage Disposal Installation
EZ's skilled waste disposal installation experts will safely install your new garbage disposal unit and provide it with the necessary wiring, plumbing connections, and GFCI outlet. We ensure that our installations are perfectly executed so that you don't have to encounter any clogs or leaks anytime soon. Our experts will check whether all the washers are properly installed to rule out any possibility of a leak.
Garbage Disposal Maintenance
Food material often clogs or coats the garbage disposal unit and hinders its proper functioning. To ensure optimal functionality and longevity of your unit, it is essential to get it regularly cleaned by a trained professional. EZ's garbage disposal plumbing experts can provide regular inspection and maintenance services so that you don't have to spend a lot of money on emergency repairs.
Garbage
Disposal Repair
If you have been experiencing recurrent garbage disposal leaks or clogs, just give EZ a call. Our waste disposal unit repair experts can solve all kinds of issues related to garbage disposal units including leaks, complete breakdowns, clogs, offensive odors, electrical issues, dull blades, and more. Our repair experts can also replace damaged garbage disposal units that are beyond repair.
What is EZ One of the Best
Garbage Disposal Service Providers in San Diego?
EZ's garbage disposal repair San Diego experts are certified and background-checked. They are made to go through a rigorous training process before they are deemed fit to serve our customers. You can rely on them to carry out any kind of garbage disposal installation or fix any snag in your unit.
Customer satisfaction is our topmost priority. That is why we take into account your budget and needs before planning a garbage disposal repair San Diego. Our experts can suggest the most efficient garbage disposal unit that perfectly meets your requirements. However, you have the right to make the final decision. We provide 24/7 emergency leak detection services to detect leaks that could soon lead to extensive water damage.
Our vehicles are always stocked with the necessary equipment to fix leaks and clogs immediately before they can develop into major plumbing issues. We respond to plumbing emergencies within an hour of your call. Our experts are not only skilled but exceedingly courteous too. They will gladly answer any questions regarding your garbage disposal unit.
EZ's services maintain the perfect balance between effectiveness and efficiency. Our services are 100% guaranteed. We shall refund the entire amount in the unlikely event of any errors in our repair or installation work. Our services are fairly priced and contain no concealed charges.
Our service calls and expert estimates are free of cost. If you are a teacher, senior, military, police, or fire service staff, you might be eligible for our special discount. Our services are comprehensive. We deal with residential garbage disposal units and comply with all the latest safety standards while carrying out installations. For decades, we have been providing dedicated services to customers across San Diego. Get in touch with us to experience our superlative services.