Electronic
Leak Detection and Repair Services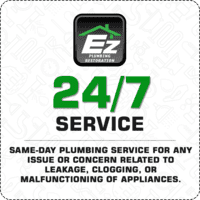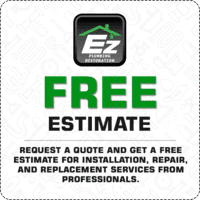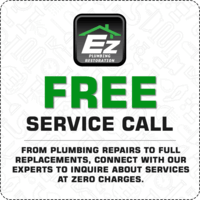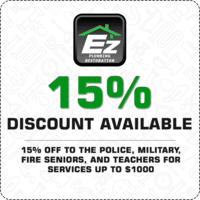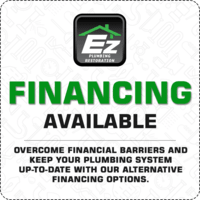 EZ has the best resources for
Standard Leak Detection Services
as well as for
Electronic Leak Detection
A plumbing inspection is highly recommended at fixed intervals to keep the quality of your plumbing experiences from deteriorating and to prevent major leaks and plumbing issues. These include standard leak detection procedures, which includes checking different plumbing products from water tanks and heating systems to bathroom plumbing ware as well as valves and fixtures.
But when you are faced with a hidden water leak, electronic leak detection tools are beneficial. There are various types for different purposes from leak notification to actual leak source detection. EZ has access to the best water leak detection tools.
Electronic Leak Detection
as well as all kinds of

Plumbing Leak Detection and Repair Services
Slab Leak Detection
It is a leak in the water pipeline underneath the concrete slab. Our experts use non invasive electronic leak detection equipment including electromagnetic pipeline locator, electronic amplification, and camera-based systems to detect the leak through layers of concrete slab, We also offer video pipe inspection service. Evidence-based reports facilitate best repair solutions.
Plumbing Inspection
Standard leak detection procedures are a part of our plumbing inspection services. We check different plumbing systems installed in your house to see if they are per standards, and to check leak possibilities. Immediate action steps are suggested to prevent leaks. We also check for scale build up, corrosion, other damages, etc in pipes, tanks, appliances and various plumbing products. Get a leak detection test done by EZ!
Concealed Water Leaks
If you suspect any hidden leaks in the ceiling, floor or walls of your home, contact EZ. Our highly-skilled plumbers are equipped with various tools such as infrared camera-based tools, gas tracer systems, moisture detection equipment, etc. Our services focus on pinpointing the intensity and exact location of leak and in employing the proper leak repair methods. We also offer water damage restoration services.
Contact EZ for
Leak Detection and Repair
Protecting your premises from water damage is pivotal, it usually occurs either by leaking pipes or pipe bursts. To avoid water damage to your house or business, we also help you install electronic leak detection tools. For example, water leak alarm systems based on sensors could be placed on the floor next to plumbing fixtures. There are leak detection kits attached to automatic whole-house water shut off systems which not only notifies about a leak but also shuts off the water supply.
At EZ, we combine expertise and technology for leak detection. Our professional plumbers have knowledge, training, and experience in detecting and inspecting all kinds of leaks. They are also furnished with all kinds of leak detection systems.
They detect leaks by listening to the sound of water leak using microphones and electronic amplifiers or by using infrared cameras that show differences in temperature, which can identify moisture on the surface of a cracked pipe.
Video cameras mounted on long flexible cables are sent down into pipes to locate the source, cause and extent of pipe leaks that might otherwise be difficult to see from the outside. Another difficult leak to detect is in an underground sewer line, soil probes are used for listening to the pressurized water leaks.
No matter where your leak has occurred, we can make your place leak free within a minimum time. At EZ, customer satisfaction is our utmost priority and to achieve this we are ready to go the extra mile for each and every customer. If you suspect a leak, call for EZ's 24/7 leak detection and repair services.