Repipe Specialist in San Diego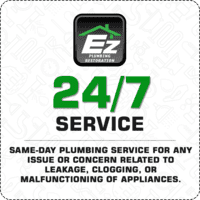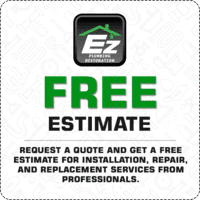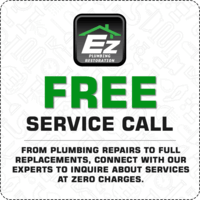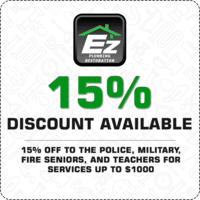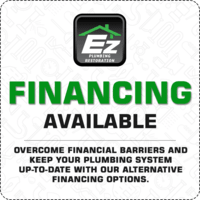 Get EZ Plumbing Restoration for
Repipe Specialists San Diego
When a pipe breaks or leaks, the simple solution is to replace or repair it. But if you live in an old house and your plumbing issues are recurring over and over again even after repairing, then it may be due to deterioration of pipes with ageing. The best and cost effective solution to get rid of your plumbing issues is whole house repiping.
Our repipe specialists San Diego first inspect and decide on the materials to use for repiping. Pipes could be of brass, copper, CPVC, ductile-iron, galvanized steel, etc. The water supply, drain, sewer lines follow different material requirements, and installation needs to be done per standards for health and safety and other factors, which require certifications and license.
Call repipe specialists for whole house repiping San Diego. We hire only licensed, certified professionals, who have training, experience and a good track record. Also, we have licensed, insured and bonded contractors. Our repipe specialists San Diego ensure a 100% correct installation, and our services are backed by long-term warranties. We also offer reasonable pricing and payment options.
Repipe San Diego
Offers the Best Services
Drain and Sewer Repiping
Damage in drain pipes makes life miserable causing showers, toilets, and sinks to drain slowly or back up. Water present in soil corrodes drain pipes. Erosion is another factor which wears the pipe. Waste from home like kitchen grease clogs in pipes causing blockage. EZ repipe specialist San Diego can identify pipe conditions, and suggest whether it needs repair or replacement. Give us a call. We conduct plumbing camera inspections for accurate analysis.
Slab Repiping
Slab leaks are usually a pinhole size hidden leak in a pipe underneath a concrete slab. Sometimes it can be repaired simply but involves removing the concrete layer. This process is not cost-effective where leak cannot be accessed easily, for example, if they are underneath cabinets. In such cases, either a full repipe or a partial reroute is recommended. Partial reroute costs less than full repipe, but it is not the permanent solution as old pipes are still running under the slab. If you suspect slab leak, get it repaired by our repipe specialists San Diego.
Water Supply Lines Repiping
If your house has Polybutylene or Qest pipes and they are causing frequent leaks and other issues, it is in the best interest of your house to call a professional plumber and check for repiping options. Call our repipe specialist San Diego and replace your old plumbing system with a modern, affordable and reliable system.
Why Choose
EZ for Repiping Services?
We are among the best repipe specialists San Diego when it comes to repiping your house place. With years of experience in plumbing services , our team has pioneered repiping solutions that save you money and time. Call EZ Plumbing for efficient and affordable services.
If you are experiencing leaks in the floor or ceiling, lack of hot water from faucets, rattling pipes in your building. Then replacing your old pipes with new pipes is the optimum solution to your plumbing issues. Give your residential property plumbing systems an upgrade and avoid facing embarrassing situations that damaged drain and sewer pipes could cause.
When you need to repipe San Diego your whole house, contact EZ Repiping professionals. Our highly skilled and qualified professionalism provide a safe, secure and dependable repiping at competitive prices.
Call us or email us today for the repipe specialist San Diego and repiping estimates.