Kitchen Plumbing in San Diego
From a licensed, certified team
offering affordable services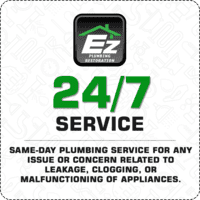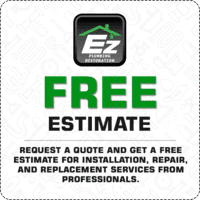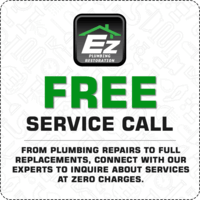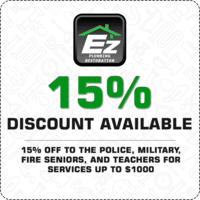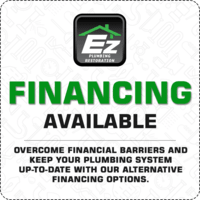 Kitchen Sink
Plumbing Services Near Me
Our kitchen sink plumbing solutions cover kitchen sink installation, kitchen sink and faucet replacement, repairs for sinks and plumbing systems under the kitchen sink, including clogged kitchen drains, malfunctional garbage disposal units, leaks and leak detector repair or replacement. We cover the entire range of kitchen sink plumbing solutions – whatever be the type of sinks and plumbing systems used.
With a track record of thousands of efficient kitchen plumbing jobs, we guarantee you first time right services – whether it is an installation, replacement or repair near you.
EZ
San Diego Kitchen Sink Installation
and other Kitchen Plumbing Services
Installation Services
We help you remodel your kitchen or upgrade kitchen plumbing products cost-effectively. From kitchen sink installation to installation of faucets, dishwashers, hot water recirculation systems, water filtration units or any other kitchen plumbing-based appliances, the services of our certified and licensed plumbers enable you to get the best solutions.
Kitchen Plumbing Repair
We have the experts to deliver a full suite of kitchen plumbing repair services. We excel at fast repairs, and get your kitchen plumbing leaks, kitchen drain clogs, or appliance issue solved accurately, speedily and securely, while leaving no mess behind post repairs. Call for our services anytime – day or night.
Inspection and Maintenance
Worried about frequent leaks and kitchen plumbing repairs? Call us for a kitchen plumbing inspection. We will give you 100% accurate reports on the condition of your plumbing products, and related appliances, and help you with repairs and maintenance, aimed at significantly reducing the avoidable issues.
EZ San Diego
Kitchen Plumbing Services – top brands
or the cost-effective ones, we offer the best solutions
We understand perfectly how much you value your kitchen, and offer a range of services to serve the whole range of kitchen plumbing needs. From a small to a huge residence, our plumbers have long years of experience in efficiently managing any size or scale of kitchen plumbing jobs.
Emergency Repairs and Water Damage Cleanup and Restoration.
Your kitchen has a number of plumbing pipes, products and fixtures installed. Any problem with one is enough to create a small or big chaos. For example a pipe burst can flood the entire kitchen and cause damage to many appliances. Call for our emergency repair services, and you will find help within minutes. With access to the latest in plumbing inspection and repair tools, speedy solutions are guaranteed. From a quick sink and faucet replacement to a high speed repair of under the sink plumbing or kitchen drain clogs, you get solutions fast, and with guarantees.
Kitchen Remodelling or Retrofitting Solutions.
We offer full installation and replacement services covering the entire kitchen plumbing and related appliance requirements. This includes laying the entire piping to installing new sinks, faucets, dishwashers, the water treatment systems under your sink, hot water systems, water storage and filtration systems, etc.
We have a licensed, certified, insured and bonded team, with the best resources available to deliver top notch installation and replacement services. We also provide repiping services for older properties with outdated pipes and fixtures.
For outstanding kitchen plumbing services available at affordable pricing options, call EZ Plumbing Restoration in San Diego, California.