EZ
Faucet Repair San Diego
We Provide Free Expert Estimates
Call us Now to Know More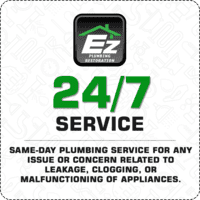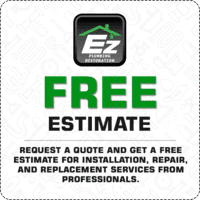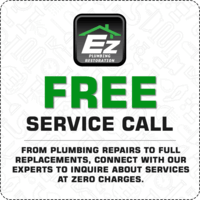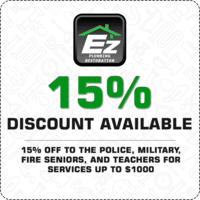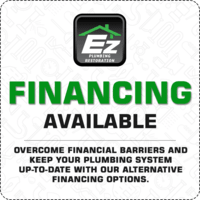 Call EZ For any Kind of
Faucet Installation San Diego
We Hire Well-Trained and Background-Checked Experts For Guaranteed Installations.
For decades, EZ has been providing faucet installation San Diego of the highest quality. We can install kitchen faucets, utility sink faucets, wet bar faucets, bathtub faucets, bathroom faucets, and hot water dispensers. We can not only improve the look of your bathroom and kitchen but also save the money you spend on utilities.
We install the latest faucet models that use water efficiently and reduce your expenditure in the long run. EZ also offers custom faucet installation San Diego services for innovative and aesthetically pleasing interior designs. We offer faucet maintenance services to check water pressure, restore proper water flow, and remove mineral deposits. Get in touch with us without any delay for guaranteed faucet installation San Diego.
EZ's Skilled Professionals
Can Install a New Faucet or
Fix a Leaky Faucet Near Me
Faucet Installation
EZ provides one of the most reliable faucet installation San Diego. Our skilled and experienced professionals can assist you in choosing the faucet model that is best suited for your kitchen or bathroom. Our installations are affordable and 100% guaranteed. If you notice a leak due to faulty installation by our experts, we shall return the entire installation amount.
Faucet Replacement
EZ's bathroom and shower faucet replacement San Diego experts will safely remove your old bathroom faucet and replace it with a new one. We can also suggest the perfect faucet variety and brand depending on the current layout of your plumbing system, your personal requirements, and your budget. Our faucet replacement services will give your house a modern look.
Faucet Repair
If your bathtub faucet is leaking or if your kitchen sink faucet is spouting water at an alarming rate, call EZ's faucet repair San Diego experts immediately. We can repair all types of bathroom and kitchen faucets including cartridge, ball, disk, and compression varieties. We also repair outdoor faucets so that you do not have to encounter high water bills or water damage due to flooding.
EZ a Great Choice for
Faucet Repair and Installation San Diego
EZ has established itself as one of the leading faucet repair San Diego experts. Our team of experts is available 24 hours a day and 7 hours a week. We always make an attempt to repair troublesome faucet leaks as early as possible to avoid unnecessary water damage.
Our experts will reach your doorstep within an hour of your call. They will conduct a detailed inspection of the leak to determine its exact cause. This will ensure that a larger plumbing issue that might have caused the leak does not go unattended. EZ strives for high levels of customer satisfaction. That is why our faucet installation San Diego services are quite customer-centric.
We always keep in mind your aesthetic tastes and your budget limitations before choosing the faucet that perfectly fits your needs. Although our experts can suggest the ideal faucet model that meets your requirements, you have the right to assert your own decision. Our experts will not consider their job to be successful until you give them your approval.
EZ's faucet repair San Diego experts are highly skilled and vastly experienced. No matter how big or small your plumbing issue is, they can draw from their years of experience to solve the problem quickly and perfectly. Our experts can handle all kinds of faucet varieties ranging from the more traditional ones to the latest modern varieties.
We provide affordable upfront pricing with no hidden charges. Besides, you do not have to pay us any additional charges if you call us for emergency repairs on weekends. If you are a teacher, senior, military, police, or fire service employee, we have special discount packages for you. Our expert estimates and services calls are completely free of cost. EZ also offers regular faucet maintenance services to ensure that you do not have to spend an exorbitant amount of money in the long run. Call EZ right now and we shall take care of all your plumbing issues.