Comprehensive Services for
Slab Leak Repair Moreno Valley
By experienced and certified plumbers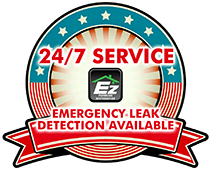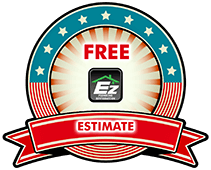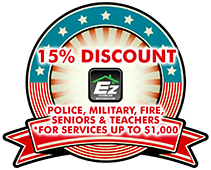 Ample benefits can be reaped through
EZ Plumbing Services Moreno Valley
All of our services are available 24/7 everyday
From flood damage restoration in Moreno Valley to slab leak repair in Moreno Valley, we offer a very comprehensive list of plumbing services. EZ Plumbing services in Moreno Valley are extended to cover both residential and commercial plumbing. Our plumbing services in Moreno Valley are backed by our decades of experience in serving the plumbing needs of residents across California.
We also offer slab leak repair in Moreno Valley for commercial properties. Also our water damage Moreno Valley teams provide complete water damage restoration services for all kinds of commercial properties from offices to restaurants and stores. EZ also offer flood damage restoration in Moreno Valley for commercial properties and educational institutions. With initial free consultation, free estimation, upfront pricing, affordable fees, 100% guaranteed jobs, and excellent customer service, you will find very few plumbing companies that can satisfy all your needs keeping your best interests in mind.
EZ Services for Restoring
water damage moreno valley
Top quality support for
Flood Damage Restoration Moreno Valley
Repairs for Water Damage in Moreno Valley
We can repair structures and electrical elements after water damage. Our services for restoring water damage in Moreno Valley includes water extraction and cleanup, appliance repair, mold removal, pipe and fixture replacement, etc. We ensure fast responses to your call for emergency services.
Flood Damage Restoration in Moreno Valley
EZ Plumbing offers the complete set of services for flood damage restoration in Moreno Valley. We offer water extraction, excess moisture removal, odor removal, content restoration, just to name a few. Our team also arranges for electrical and structural repairs, property reconstruction and renovation.
Associated Services for Damage Restoration
Water leaks can lead to a variety of issues. When you call us for any service, such as slab leak repair in Moreno Valley or water damage repair, we do not limit our support to just plumbing repairs and cleanup. Depending on the requirements, we offer other services such as decontamination, and content pack-out and repair.
True and tested
Water Heater Repair Moreno valley
Faster and affordable
Water Heater Installation Moreno Valley
Competent consultancy and services
Water Heater Replacement Moreno Valley
Water Heater Repair in Moreno Valley: EZ plumbing offer repairs for all kind of gas, electric, hybrid and solar water heaters. We also offer maintenance and tuneup services. We can fix any part, fixture, or leak along with gas and electric line issues. EZ Plumbing water heater Moreno Valley team has seasoned experts. They are fast, reliable, and background-checked. All our water heater repair services in Moreno Valley are affordable and guaranteed.
Water Heater Installation in Moreno Valley: Our water heater installation services cover consultation, inspection, product advice, procurement of certified water heaters, installation, structural and electrical revisions, etc. Like our repair team, our water heater installation Moreno Valley team is licensed and bonded too.
Water Heater Replacement in Moreno Valley: You can get expert advice regarding your water heater replacement in Moreno Valley. They will advise you on all the pros and cons of a particular water heater. EZ Water heater replacement team in Moreno Valley will do an inspection, assess your energy consumption, existing infrastructure, and provide an evidence-based report on what is best for you. Our water heater replacement services in Moreno Valley are known for high service standards and adherence to high-quality standards.
Contact us and be assured of getting honest and top-quality plumbing services.