Gas Leak Repair
Services in Orange County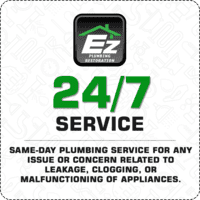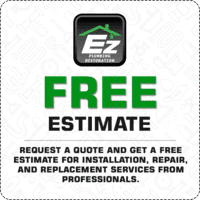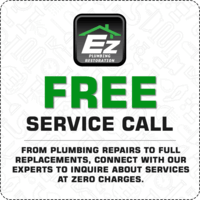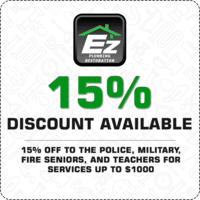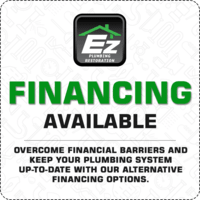 Quick and Efficient
EZ
Orange County Gas Leak Detection Services
From our Expert Plumbers for Keeping your Home Safe
Gas Leaks can occur due to a variety of reasons – some are avoidable while some are not. For example, the soil type may cause erosions, damaging natural gas line and causing leaks. Also, ageing of gas pipes trigger leak possibilities. Sometimes, clogging or seismic activities become the cause of a gas line leak.
Whatever be the cause of gas leaks, to prevent health and safety threats, contact only licensed plumbers and technicians with the right certifications in gas line repair, repiping and installations such as EZ Plumbing Restoration professionals. We have the best in equipment to quickly detect the source of gas leaks and get immediate repairs done. Whether it is a gas line issue, a compressor or valve issue or something else, when you call our EZ Orange County gas leak detection service, you are guaranteed absolute safety in leak detection and repair. We also offer affordable pricing options for all kinds of repair work.
Also, we understand that problems occur when homeowners least expect it and there are budget concerns. EZ offers affordable pricing options that help you ease budget concerns. Call us for a free consultation and find out more about our services.
Trusted
for Most Reliable Solutions
For all types of Gas Line Repiping Services in Orange County Guaranteed Services From Certified Plumbers.
Gas
Line Installations
Our certified team has long years of experience in installing new gas pipes for new homes or business premises from shops to restaurants. They make sure that it is done in compliance with all codes and standards. Whether you are constructing a new addition to your home or renovating your property, contact our gas pipe installation and repiping experts in Orange County for a high quality job.
Gas
Repiping Services
As the gas pipes get old, their structural quality deteriorates and leads to less amount of gas flow through pipes. Damages to pipe can pose serious risks too. For gas line repiping in Orange County, call EZ Plumbing Restoration. We have a team of licensed professionals with decades of experience in accurate repiping. We verify that everything is in order and even clean up the place before we leave after a repiping job.
Gas Leak Detection and Repair Services
When you call us for a leak detection or gas leak repair in Orange County, you get services from a licensed, bonded and insured team. We not only guarantee the highest safety standards, we excel at fast solutions. We also recommend the right material for repairing pipes and get you certified products which will minimize leak risks in the future.
Why EZ Plumbing for Gas Leak Repair and
Gas Line Repiping in Orange County?
We carry out swift and full inspection in order to provide optimized solutions, as sometimes leaks can be due to multiple causes. At times, it is also possible that the leak is caused by a valve issue but there are other leaks waiting to occur due to some other problems. Our leak detection ensures that no leak possibilities are left undiscovered. When it comes to gas pipe installations or gas repiping, there is always a difference in the quality of solutions and customer experience between a non certified but experienced plumber and a certified, highly trained and experienced professionals, such as EZ possess.
These are also points worth noting about EZ Orange County Gas Leak Repair and Repiping Services
Available 24/7: You can schedule natural gas line installations at any time that best suits you. For any emergency gas leak detection and repair services in Orange County, we have teams on standby to arrive at your premises within minutes.
Services of Certified and Trained Experts: We hire only certified gas pipe installation and repair specialists with long years of experience in efficient services delivery. No job is too big or too small for us. Whether you need an inspection of your gas pipes or urgent repairs, we provide solutions of the highest standards.
100% client's satisfaction: From the moment we take your call to the actual work implementation and for any queries post our installations and repair, we focus on 100% customer satisfaction.