EZ
Orange County Qest Plumbing
Services – Quick Repair at Affordable Rates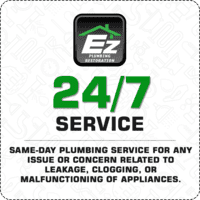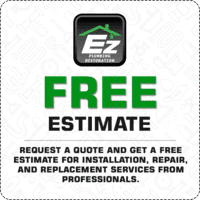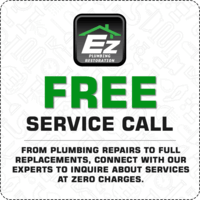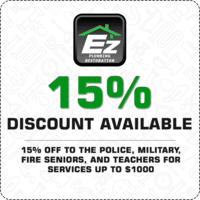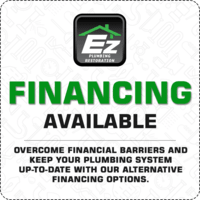 EZ Plumbing's
Orange County Water Leak Detection
Services are of Superior Quality
We provide fast and reliable water leak detection and repair services.
We respond to your calls quickly and our teams arrive on-time.
We provide quality leak detection and repair services with a guarantee.
Our plumbers are licensed and experienced as well as courteous and attentive.
We provide the best deals, best pricing options.
Efficient
Orange County Plumbing Inspection
Services
Your plumbing systems and pipes might be old or you might have moved into an old house with ageing pipes. How will you ensure that everything is in order and not likely to cause frequent leaks or costly repairs in the future. A plumbing inspection helps avoid a number of plumbing issues and often prevents expensive repair.
EZ's highly-qualified team offers the most efficient plumbing inspection services. We have access to the latest state-of-the-art equipment, capable of non-intrusive inspection. By detecting the condition of pipes earlier, you can get them repaired before they are extensively damaged or beyond repair. Our services include the following:
Plumbing Inspection
This involves an examination of your water and sewerage lines such as pipes and fixtures. We can also inspect your water filtration, heating and cooling systems and related appliances. Plumbing inspections gives you detailed reports on the condition of the pipes and systems, discovers hidden issues and prevents plumbing disasters from happening due to non-detected but avoidable issues.
Advantages of our plumbing inspection Orange County are as follows:
It ensures safety and security.
It ensures the efficient functioning of plumbing systems.
It detects hidden issues, which could lead to expensive repair or damage to your property.
Qest Plumbing Repair and Replacement
Qest plumbing was a water supply system that was used in the 1970s and 1980s. It is neither a PVC nor a CPVC, and is likely to give you issues in the long run. Also, it is difficult to get technicians with the right knowledge to repair qest plumbing issues or with access to right fittings and components.
If you avail EZ's Qest plumbing services, you get the following benefits:
It helps to prevent unwanted sewage problems and blockage.
It helps to maintain the quality of the pipes.
It helps to maintain the durability of the pipes.
If you need a replacement, you get reliable and affordable piping services that come with a guarantee and warranties.
Water Leak Detection and Repair
If you are faced with water leakage on floors or walls of your rooms or in your kitchen or bathroom, call EZ. We have the experts and the equipment to detect the exact source and extent of the leak accurately and quickly. We also offer the most efficient repair services at affordable rates.
Some of the advantages of our services are:
It helps to verify if the drain, sewer and water lines are functioning properly.
It helps to prevent or get rid of blockages.
It helps to solve leak issues quickly and reliably.