Contact EZ for
Orange County Backflow Preventers
Installation Services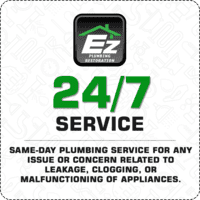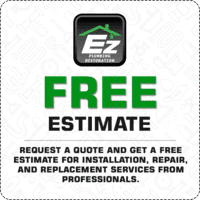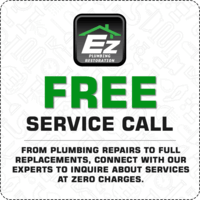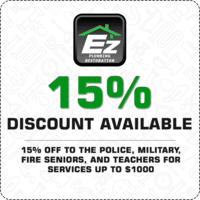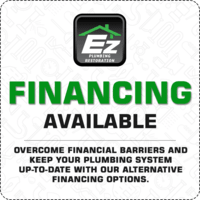 Avoid high water pressure levels, go for our
Orange County Water Pressure Regulators
From our Licensed Plumbers
Do you want to install a new water pressure regulator? We have licensed plumbers who have specialized experience in water pressure regulator services in Orange County. High water pressure could damage your plumbing and is totally a water waster. Hire our experts and professional plumbers for installing a water pressure regulator that will help you in conserving the water. When the water pressure from the city street mains is too high, and reaches the plumbing fixtures in the home, a number of issues could arise. The pressure reducing valve installed by our plumbing technician will keep the water pressure at an even level. We ensure compliance with all the requirements regarding the installation of water pressure regulators to ensure 100% reliable services.
EZ
Orange County Valves And Shut Offs
Water Pressure Regulator and Backflow Preventer Services
Backflow Preventer Installation and Repair
A backflow preventer helps in preventing the contamination of the water supply system. Our experts will arrive quickly in order to get your system back and running. Our technicians are licensed for installing, testing and repairing all kinds of backflow preventer devices from small residential backflow devices to complex commercial preventers. We serve the entire Orange County with backflow preventer services.
Pressure Reducing Valve Service and Repair
If the water pressure is too high, then it can affect the appliances into which it flows such as water filtration systems or hot water systems. If you want the water pressure to be in control, we can help. We offer pressure reducing valve adjustments, pressure reducing valve repair and pressure reducing valve inspection services. Hire our highly qualified plumbers for pressure reducing valve services.
Automatic Water shut-off valve installation, repair and replacement
The water shut-off valve will automatically shut down the supply of water after detecting a leak in the system. Without the shut-off valve, leaks can result in water spreading and causing extensive damage to furniture, carpets, etc. We are proficient in installing, repairing and replacing water shut-off valves for your entire home. Minimize water damage by installing automatic water shut-off valves.
Reliable and Efficient Solutions from
EZ Orange County for Valves and Shut Offs Installations
Does your bathroom or toilet often have water leak issues? Are you experiencing a lot of trouble due to water leaks, which affects your home's carpets, rugs, upholstering, etc? Contact EZ for a free consultation about leak detection and automatic water shut-off valve installations. Our expert team offering valves and shut-off services in Orange County will help you with controlling the damage caused by water leaks to the interiors and structural elements of your property. The shut-off valves connected with leak detectors go a long way in reducing water damage from plumbing leaks.
Choose our services and find highly competent plumbing solutions. Some points worth noting are:
Fast and friendly plumbing service: Our plumbers take out the time to attentively listen to your queries and worries, and address them correctly and properly. They are punctual, polite and discreet and offer highly professional solutions.
100% guarantee: Our plumbing services are 100% guaranteed jobs. We ensure error-free installations and repairs.
High-quality products: We help you procure top quality valves and plumbing products so that your plumbing systems do not trouble you for ages.