Providing Easy and Effective Solutions to
Riverside Qest Plumbing
Contact us now
for a free consultation and estimation and for exclusive service!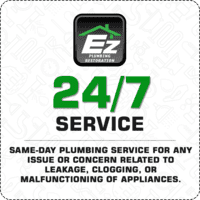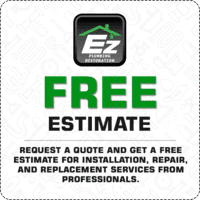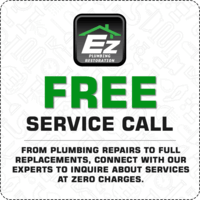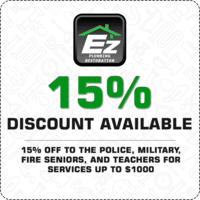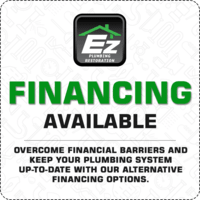 Faced with water leak issues?
EZ Riverside Water Leak Detection Services
Gives you accurate results and best solutions
We have extensive experience in water leak detection in Riverside. Our licensed and certified plumbers are also highly trained in detecting water leaks, and in accurately analysing the cause and source of leaks. We will always offer you fact-based solutions for pipe leak issues. Sometimes, a spot repair is the most effective, and sometimes, it is best to repipe. You might only need partial repiping or your property is in need of a full repiping.
Our Riverside experts detect the water leaks and offer you the best advice to solve them through free consultations. You can count on us for effective water leak repair and repiping solutions, which are backed by warranties.
Contact EZ
Riverside for Plumbing Inspection
and Water Leak Repair Services
Qest Plumbing
With experience of decades in repairing Qest plumbing issues, EZ is your right choice for any kind of polybutylene pipe repair. Our Riverside Qest plumbing experts guarantee the right decision and solutions to your PB pipe issues. We get the repairs done speedily, as we come equipped with the right material.
Water Leak Detection and Repair
With licensed plumbers who are highly skilled in water leak issues in Riverside, and with access to the best water leak detection tools, you can rest assured that you will get accurate evidence-based results and superior quality repair services. We also have specialists to handle every kind of repiping project.
Plumbing Inspection
EZ offers plumbing inspection services in Riverside. We help you detect the type of pipes and their condition, immediate repair needs, hidden leaks, leak possibilities, etc. These cover Qest plumbing inspection in Riverside as well as drain and sewer lines, using invasive and non-invasive methods.
For any issues with outdated or Poly B Pipes
Contact
EZ Riverside Qest Plumbing Services Team
With polybutylene pipes a lot of things go wrong making the pipe develop micro fractures. And once the troubles start, you never know when the damage spreads and you start getting a lot of plumbing issues. When the pipes fail without warning, the resulting damage repair will not likely be limited to repiping, as most cases demonstrate. Water damage situations arise and you might need to go for repairing a number of things, including doing structural repairs.
If you are troubled with frequent water leak issues in your Riverside property, the best course of action is to go for a plumbing inspection, and based on the evidence about the structural integrity of the Qest plumbing, arrive at the right decision for repairs or repiping. There are also some signs that indicate you might have cracked, scale-filled or leaking water lines such as:
Presence of hot spots on your floors
Water pressure issues
Seemingly unaccountable rise in the water meter
Discolored areas or bubbled areas on your walls
If you need to go for repiping, we will offer you a free consultation about what piping material would suit your property-based requirements the best. Whether galvanized steel pipes would be a good option or brass ones, whether you want to go for CPVC pipes or cast iron ones, find out about the right solutions from EZ.
Call EZ for accurate water leak detection and durable Qest plumbing issue solutions in Riverside.