Fast and Professional
24 Hour Plumber San Diego
Service Teams Looking For a Reliable, Local Plumber? Contact EZ Plumbing Restoration!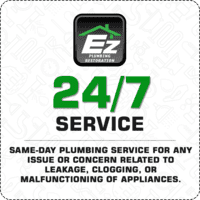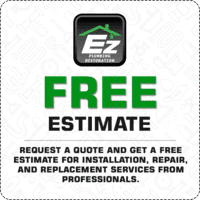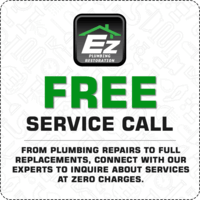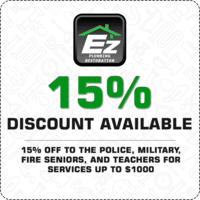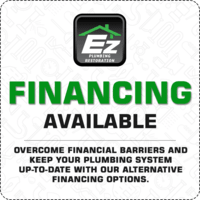 Contact EZ Plumbing Restoration When You Need
Emergency Plumber in San Diego
Around The Clock Service From The Best Plumbers
There's nothing that our teams offering services for residential plumbing in San Diego can't handle. There is no kind of plumbing or water damage problem that we have not seen or handled over three decades of service. We make repiping smart and easy. Our plumbers get all water pressure and water quality issues solved quickly and easily. We make plumbing installation, repair, replacement, or damage restoration super-efficient, affordable, and easy.
Contact our 24 hour emergency plumber San Diego team anytime you need a service. Whatever you need services for drains, water lines, hot water lines, and water heaters, faucets, sinks, basins, laundry equipment, garbage disposal repair, roof plumbing, wall plumbing, etc., contact EZ and make life easy with less plumbing troubles and better plumbing experiences.
Reach Out to EZ Plumbing Restoration – One of the Best
Restoration Companies in San Diego
We are Your Go-to "Best Plumber"
Water Leak Detection and Repair
If you notice any signs of potential water leaks, contact EZ Plumbing Restoration right away. We will conduct a thorough leak detection test. Our teams use advanced equipment that is capable of identifying even the most hidden water leaks and its root cause. We offer durable and affordable repair options and execute superior-quality repairs.
Damage Restoration
You are looking to restore flooded interiors or just checking out options to renovate your kitchen or bathroom. Get superior-quality advice and remodeling and restoration solutions at EZ! We consider everything from energy-efficiency, water conservation, budget constraints, and various customer needs and offer the most relevant solutions.
Sewer and Drain Services
Whether you are dealing with a clogged drain or a sewage overflow, EZ Plumbing Restoration has what it takes to give super-efficient solutions. We excel at all kinds of sewer and drain services such as drain unclogging, camera-based pipe inspection, hydro jetting, trenchless repairs, and complete repiping.
Contact EZ Plumbing Restoration when your need fast-response
Damage Restoration Company in San Diego
Comprehensive Damage Restoration: EZ is among the restoration companies in San Diego that also offer complete plumbing and water damage restoration solutions: minimally-invasive leak detection and repairs, water extraction and dry-down, moisture mapping and dehumidification, mold and mildew remediation, odor removal and sanitization, structural repairs-walls, flooring, ceiling, roofs, etc. and restoration of water-damaged cabinets, equipment and lighting systems.
Insurance Support: Dealing with insurance is often tricky. The insurer's preferred vendor is more likely to minimize, downplay, and cut whatever corners possible, as they are more oriented to please the insurance company. An EZ team is 100% dedicated to resolving problems, and we also offer full support to prepare the documentation, take the required investigation and quick actions, and make the insurance claim process totally easy!
Commercial Plumbing San Diego Teams: As one of the top-notch restoration companies in San Diego, we are also well established in the delivery of all kinds of services to repair or install commercial plumbing in San Diego. EZ Plumbing serves offices, stores, restaurants, commercial centers, shopping malls, hotels, and various commercial spaces. Our track record in commercial plumbing in San Diego goes beyond several thousands of projects.
Well Experienced, Trustworthy Teams: We are also among the most trustworthy plumbing restoration companies in San Diego, having won the respect of Californians over thirty years of service. EZ only hires the highest qualified plumbers, who are then background-checked by our company. Many of our plumbers and technicians have over 20 years' experience. We continually invest in training ourselves and perfecting the latest techniques in plumbing repair and damage restoration. When you contact EZ, you are guaranteed a fast and accurate diagnosis of problems and services that comply with industry standards.
Cost-Effective Solutions: EZ has the best range of affordable solution offerings. Find replacement of any plumbing product, part, or component at very low rates, as we have the resources to procure them at low rates. Our service fees are among the most competitive. Our repair and restoration jobs are guarantee / warranty-backed. We also offer flexible payment options and financing deals. Contact EZ for a free consultation and find out how healthy or leak-prone your plumbing system is!
Frequently Asked Questions
Q. Will you offer plumbing solutions on the same day?
A. Yes, we offer plumbing solutions on the same day of your service request regardless it is day or night. Call us anytime when any small or big plumbing problem disturbs you.
Q. How long should I wait for a professional plumber after calling you?
A. You don't have to wait for professional plumbers after calling us. They will reach your doorsteps in 60 minutes with all tools, equipment, parts, and products required to fix the issue. So, there is no time wasted in gathering them too.
Q. Do you offer a free consultation before initiating the repair or replacement?
A. Yes, we offer free consultation and estimation before initiating the repair or replacement. So, you have a clear idea about the complete process.
Q. What are the warning signs my plumbing may need an emergency repair?
A. These are the warning signs that show plumbing may need an emergency repair.
Slow drainage
Unusual smells
Low water pressure
Soggy basement
Continual dripping
Lack of hot water