Plumbing Inspection in San Diego
From EZ Plumbing Restoration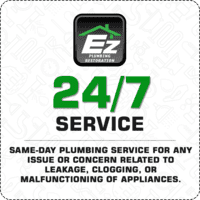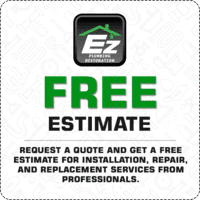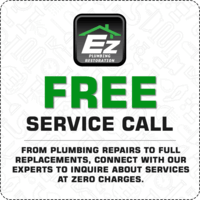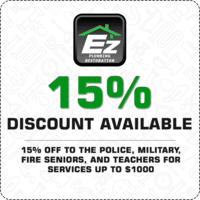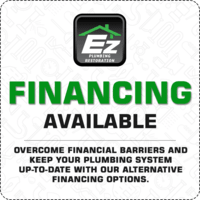 Residential Plumbing Inspection Services from EZ
If you are looking for a plumbing inspection service provider in San Diego, contact EZ. We have experienced and certified professionals with a very good track record in delivering best-in-class plumbing inspection services.
The scope depends on your property, its conditions, and various requirements – you might be seeking to schedule an annual plumbing inspection for the whole house or for a section of your property. Be assured of finding accurate and detailed reports from our technicians.
Our services include leak detection, wall, and underground pipe inspection, water pressure and relief valves inspection, water heater and kitchen appliance inspection, bathroom plumbing inspection, including checking scale buildup, etc.
Our
Plumbing Inspection Services in San Diego

Water Pipe, Underground Plumbing Inspection
This includes checking the hot water lines, the slab pipe lines, water pressure and systems like pressure regulator valves and shut-off valves. A camera pipe inspection service is offered, which helps check the exact condition of the pipe interiors for root infiltration, corrosion, any other type of pipe damage, ageing, etc. The technicians will report on matters such as water pressure fluctuation, the condition of pipes and valves, if there is a possibility of their bursting in the near future, slab leak possibilities, etc.
Appliance and Plumbing Product Inspection
We provide inspection services of appliances and plumbing products to keep track of defects, damages and leak possibilities. This includes water heaters, kitchen plumbing systems and appliances, bathroom plumbing products. Signs of corrosion, scale buildup, leaks, etc are discovered and an appropriate action plan is suggested for maintenance, repair or restoration. Many property owners go for annual inspections, as part of preventive maintenance.
Drain and Sewer Pipeline Inspection
We offer general inspection as well as video pipe inspection service to check pipe interiors and possibilities of cloggings, sewage backflow and pipe bursts.
We also offer inspection of exterior plumbing and gas pipes.
EZ San Diego Plumbing Inspection Services
When you invest in a new property or plan to move into a new home, it is important to check the condition of pipes installed, their quality, alignment, the water pressure coming from the city street mains, and the presence of an appropriate water pressure reducing valves, the possibilities of a sewage backup, etc.
Not doing so might result in plumbing disasters or situations involving extensive repair or restoration costs. Instead of depending on a general plumbing inspection San Diego report prepared by the builder or old property owner, getting a plumbing inspection done gives you a highly accurate analysis of risks, threats, and repair and maintenance requirements.
EZ San Diego's residential plumbing inspection services are guaranteed to give accurate reports and analyses.
We not only help with inspection and reports but also help you prepare an action plan on how best you could go about maintaining your plumbing systems in a good condition. This involves helping you understand what are the immediate repair needs, what could be the best maintenance procedures, etc.
We will also offer solutions to execute them. For example, installation of backflow preventers, if you need one, replacing the water-shut off valve if it is likely to burst, cleaning the sewage lines if there are blockages, etc.
Contact us for plumbing inspection in San Diego for the best quality analysis and consultation.