For
Shower installation & Replacement Service in San Diego
EZ Plumbing Restoration is a Trusted Name
Get in Touch With Us Today For a Free Expert Estimate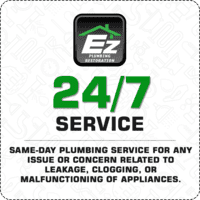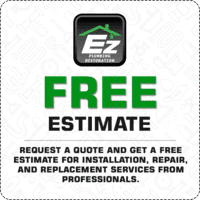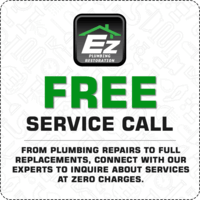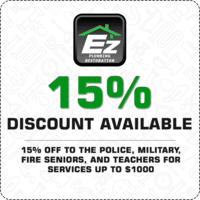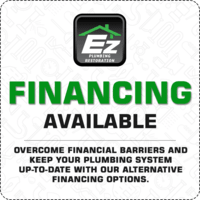 EZ's
Shower Knob Replacement
and Shower Valve Repair Services in San Diego Have Numerous Benefits
Fluctuations in water pressure
A damaged shower valve will fail to regulate the water pressure properly which can lead to fluctuations in the water pressure in other parts of your house including your bathtub, bathroom sink faucet, or even your kitchen sink faucet. Repairing or replacing your defective shower valve is essential to ensure proper water pressure.
Improper temperature regulation
If you have a faulty shower valve, it might not mix hot and cold water in the right proportions. EZ's experts can examine your shower valve and suggest the best course of action. Opt for our shower valve repair services to prevent unpredictable changes in the temperature of the water and avoid burns due to extremely hot water.
Leaks and high water bills
An undetected leak in your shower can elevate your water bills. It could also lead to mold formation in your bathroom. EZ's experts use the latest state-of-art equipment to detect the exact cause and origin of the leak. If your shower knob is leaking, we provide quick and effective shower knob replacement services too.
Remodeling your bathroom
If you wish to remodel your bathroom, our shower knob replacement services can give your bathroom a modern look. We can also replace your old shower valve to provide you with the best possible showering experience.
EZ's experts can handle a range of shower issues including shower-head leaks, hidden shower valve leaks, and malfunctioning shower knobs. We also provide shower diverter repair, outdoor shower repair, shower pan repair, and more. Call us for a long-lasting solution to your shower issues. Our expert estimates are free of cost.
Call EZ's
Shower Valve Repair
Plumber in San Diego For Instant Repairs
We are Available at Your Service 24/7. Our Service Calls are Free of Cost.
Shower Valve Replacement
EZ provides a 100% guaranteed shower valve replacement in San Diego. Our experts can quickly and effectively remove your malfunctioning valve and replace it with the new shower valve. If the problem persists after our shower valve replacement, we shall return the service amount in full.
Shower Valve Repair
EZ's skilled and experienced technicians are adept at repairing all kinds of shower valves including the valves of concealed showers and thermostatic showers. Our vans are always stocked with shower valve repair equipment for same-day emergency repairs. Call us anytime to fix your leaking shower valve.
Shower Knob Replacement
If your existing shower knob is damaged or out-of-date, EZ can provide the best shower knob replacement in San Diego. We shall install a shower knob that is compatible with your plumbing system. Call us today to replace your shower knob and give your bathroom a modern look.
Shower Knob Repair
Sometimes, shower knob repair might be sufficient to resolve your shower leak. EZ's shower knob repair experts in San Diego can repair shower knobs of all varieties and makes. We can also remove mineral buildup from your shower knob and replace faulty washers.
Why Choose EZ For Shower Valve Repair
or Shower Knob Replacement?
EZ is one of the top shower valve repair and shower knob replacement service providers in San Diego. For decades, we have been providing high-quality plumbing services to millions of customers across San Diego. Our positive customer testimonials are proof of our dedicated services.
We believe in building long-term relationships with our customers. That is why we go the extra mile to suggest repair options that will bring down your expenditure in the long run. We provide lasting solutions to your plumbing issues instead of carrying out stopgap repairs.
If a hidden shower valve leak has caused water damage to the structure of your home, we undertake complete water damage restoration too. Our water damage restoration services in San Diego will restore your damaged surfaces and also provide mold remediation using the latest mold removal techniques.
For your convenience, we can bill your insurance directly with your insurance company. We shall make sure that you continue to receive an uninterrupted supply of water while we are at work. Our services are fairly priced with no hidden charges. Call us anytime. We are available 24/7.