EZ
Slab Leak Repair San Diego
Solutions Come with a guarantee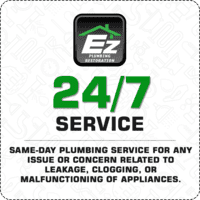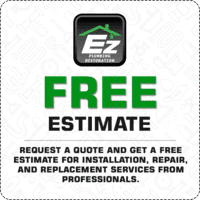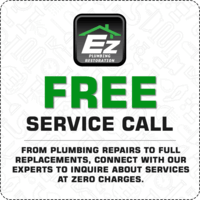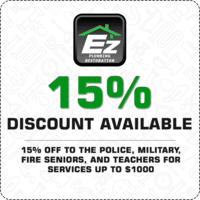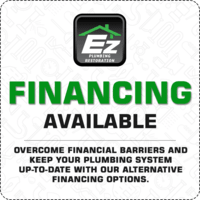 EZ offers the best
Slab Leak Detection San Diego
As a leading plumbing service company, EZ offers you fast, secure and satisfactory services in slab leak detection San Diego. Slab leaks usually happen in the pipes beneath the slab or foundation, not actually in the slab. Unfortunately, pipes in the walls, under the sink, in basements, and in crawl spaces are not checked out from time to time. That's why leaks get unnoticed or unidentified for a long time. We encourage inspection at fixed intervals to detect leaks that are hidden and usually not visible from outside.
Slab leak symptoms include sound of water flow noises, cracks, stains or dampness on walls or floors, moisture on floors, a foul smell in the sewage area, etc. As soon as you notice any of these signs, contact EZ's professionals for further assistance. We offer the most efficient slab leak detection San Diego in a timely and budget-friendly manner.
From water line to gas line to
electric conduit, we cover every repiping aspect
Get
Repipe Specialists Near Me
anywhere you are?
WATER LINE REPIPING SERVICE
Instead of continually fixing lots of leaks due to poor condition of pipes, go for repiping in such situations. It saves money in the long run. Leaky pipes under the slab affect the water you use for taking a bath, washing clothes, and even for cooking. Detect the condition of your pipes and get the best repiping options in San Diego through EZ.
GAS LINE REPIPING SERVICE
You don't need to worry about safety in gas line repiping process when our professionals are engaged in it. Our professionals first start with inspecting the overall situation, then come up with multiple options that fits your requirements. We efficiently repipe your gas lines, ensuring 100% reliability.
ELECTRICAL CONDUIT REPIPING SERVICE
If you need repiping services for electrical conduit at your property, you can count upon us without any hesitation, as we have licensed professionals to provide you with insured services at a pocket-friendly rate. They will leave you worry-free and completely satisfied.
Hire only the Experts in
Slab Leak Detection, Repair and Repiping Services!
EZ with a wide array of services is among the best slab leak repair San Diego in terms of quality, commitment, pricing and customer satisfaction. Our 24/7 services, use of cutting-edge plumbing technology solutions to each problem sets us apart from other plumbing service providers. Our experts accurately locate any defect, leak or other issues under the slab and the extent to which it is affecting water line, gas line or electric conduits. Our on-time solutions can save you time and money, and prevent any damages to your property. Our repiping solutions with newer and leak-proof pipes prevents costly repairs in the future.
Our experts are on call 24/7 to support you with the best and fastest slab leak repair San Diego. We provide you with free estimates and avoid clumsy negotiations. We also ensure project completion on-time and on budget. Call EZ for a free consultation or for a slab leak inspection anytime.