Find Toilet Repair & Installation Service in San Diego
EZ Plumbing Restoration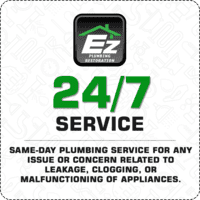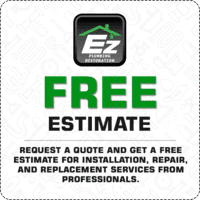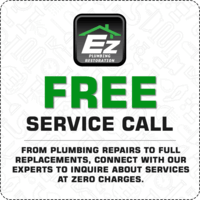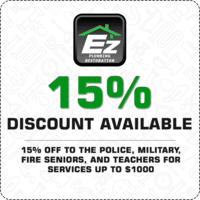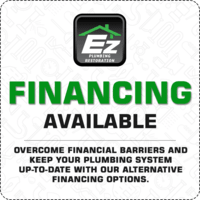 EZ
San Diego Toilets & Bidets Repair
Delivering you the top-notch services.
Our San Diego Toilets Repair team is available at your service 24/7. We offer both commercial and residential toilet repair solutions. A dysfunctional toilet can be an embarrassment when you have customers or guests visiting. EZ's plumbers can fix any issues as well as help with piping and restoration in case the toilet pipes have burst. Whatever be the brand or system you use, you are assured to get the right accessories and components when our plumbers are at the job.
We come fully equipped and fix your toilets, fast and swift. Our services, once completed, leave a mark of professionalism wherever we go. We have built a high reputation in San Diego.
EZ
San Diego Toilets & Bidets Installation

Services
Our San Diego team is the best in the city, and we provide various toilet and bidet installation services.
Following are some of the services that we offer:
Toilet Repairs and Plumbing Services
Toilet and plumbing problems are pretty common. Our team members can provide you with the most cost-effective repair services. At times these services are intricate, but don't worry; with our professional hands doing the job for you, you can trust us to get your toilet to the healthiest shape in no time. We also have the expertise to unclog your toilet drain no matter how severely it has been jammed.
Toilet and Plumbing Installation Services
When remodeling your bathroom or replacing old fixtures, installing a new toilet can be one of your priorities. We are always ready to install your toilet in a perfect manner.
No matter what is the type of your commercial toilet installation project, you can count on us for complete solutions from procurement to installation and finishing.
Bidet Installation and Repair Services
Our San Diego team of bidet repair plumbers can work into the most intricate bidet systems and fix them swiftly, as they have a high level of experience. We can also give you the best fit bidet replacement solutions. We can get you the top brands as well as affordable ones. Whatever be the size of the bidet installation jobs, we have the resources to complete them efficiently.
We offer guaranteed repair solutions.
We not only help with toilet repair but can also cleanup and restore any damage caused from leaking toilets. If the cause of the problem is an issue with sewage or drain pipes, our plumbers are certified to fix such issues.
We have decades of experience in plumbing services. EZ's plumbers have the resources to tackle any issue from a simple bidet installation to entire toilet installations for both residential and commercial properties.
For commercial retrofitting or residential reconstruction projects, you can count on EZ to deliver you complete solutions for installing entire range of toilet ware with precision.
We care for your satisfaction and can offer solutions that fit your budget and time constraints.
You can call for our services anytime as we operate 24 hours, 365 days.