Affordable Warm Floor Installation in San Diego
Trust EZ Plumbing Restoration's Skilled and Experienced Experts. Call Us Now For a Free Expert Estimate.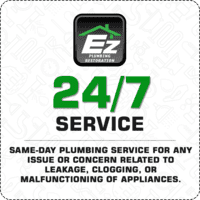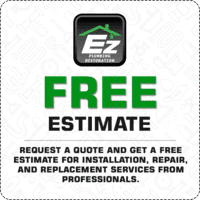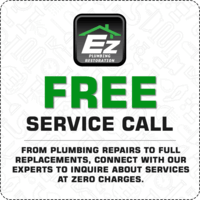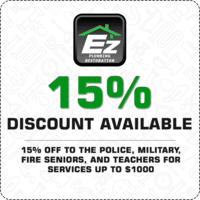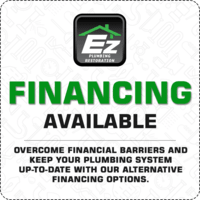 EZ's
Underfloor Heating Installation
in California Has Several Benefits
Increased energy-efficiency
The greatest advantage of installing a radiant floor heating system is high energy-efficiency. Unlike the conventional HVAC system, air does not need to be blown through ducts and vents and then circulated throughout the room. Such circulation invariably results in significant energy loss. A radiant heating system eliminates the possibility of heat loss due to the circulation of heated air.
Greater comfort
Forced-air HVAC systems heat different areas of the room to different extents depending upon the position of the vent. Underfloor heating systems ensure uniform heat distribution in the lower part of the room. This heat rises slowly to provide warmth to the people in the room at much lower temperatures than conventional HVAC systems. EZ's warm floor installation services can provide you with greater comfort at a lower cost.
Health benefits
Hydronic and electric radiant floor heating systems come with several health benefits as well. Conventional HVAC systems dry up the air while heating it and in the process remove the humidity from your home or business. Low humidity can irritate your sinuses. Since radiant floor heating systems heat the floor and not the air, they do not reduce the humidity of your room. No circulation of heated air also ensures that mold spores, dust, and other allergens are not circulated while heating your room.
Low maintenance costs
Installing an underfloor heating system will ensure that you don't have to spend any money on regular maintenance work such as cleaning of ducts and vents. If there is a leak in your hydronic floor heating system or a cable break in your electric radiant floor heating system, EZ's experts can use thermal imaging instruments to carry out hassle-free and minimally invasive repairs.
Our
Underfloor Heating Specialists
In California Can Install and Repair
Both Hydronic and Electric Radiant Floor Heating Systems. Get In Touch With Us Now For More Information.
Electric Radiant Floor Heating Installation
Electric radiant floor heating systems heat your room when electricity flows through a network of cables between your floor and subfloor. If you wish to heat a single room or a bathroom, electric radiant heating systems are ideal for you.
Hydronic Radiant Floor Heating Installation
Hydronic radiant floor heating systems circulate hot water from a boiler through PEX tubes under the floor. EZ can provide guaranteed hydronic floor heating installation for cost-effective whole-house heating.
Wet and Dry Installations
Depending on your requirement, EZ's warm floor installation professionals can carry out both wet and dry installations. A wet installation will embed your radiant floor heating system in thick concrete while dry installation involves the installation of the cables or tubes under the floor.
Radiant Floor Heating System Repairs
A fault in the radiant floor heating system under the floor can be difficult to access. EZ's experts use thermal imaging equipment to locate faults in your underfloor heating system and repair them effectively. We also repair pipe freezes, airlocks, and other issues in hydronic floor heating systems.
Why Choose EZ For
Warm Floor Installation in California?
If your underfloor heating system breaks down at an inconvenient moment, EZ is one of the few underfloor heating specialists in California who are available 24/7 for emergency repairs. Our vehicles are always well supplied with essential HVAC and radiant floor heating repair equipment for immediate repairs at all hours.
If you require emergency HVAC or floor heating repairs in California, we shall reach your doorstep within 60 minutes of your emergency call. Our services are affordable and transparent. We provide a free consultation, upfront pricing and free expert estimates.
Our under-floor heating system installation and repair experts are handpicked from a group of licensed, bonded, and insured professionals. We provide our experts with regular training to ensure that you receive the best possible service from us regardless of your requirement.
You are free to ask our experts any number of questions regarding the service or pricing, and our friendly experts will gladly answer all of them. We ensure perfect communication with our customers during each stage of the warm floor installation process. Call us today to join our rapidly growing group of satisfied customers.