Long-Lasting
Slab Leak Repair in Temecula
Plumbing Service in Temecula That Makes a Difference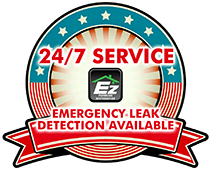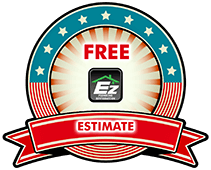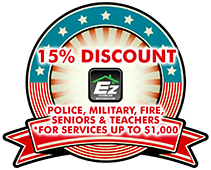 Reliable, 24/ Emergency
Plumbing Services in Temecula
That Covers All Your Needs at Home and Office
At EZ Plumbing, each and every service team of ours are overlooked by highly qualified and experienced professionals who guarantee the delivery of top-notch plumbing services that you can trust. Our wide range of residential and commercial services – from fixing existing plumbing fixtures to brand new water heater installation in Temecula are designed to offer the peace of mind you deserve and help you focus on your routine as usual.
With EZ Plumbing in your town, you don't have to worry about finding a plumber whether it is at nights, on weekends or holidays. Unlike other agencies, we won't charge you with huge bills, not even for urgent repairs. We offer 24-hour emergency plumbing services for flood damage restoration in Temecula and the surrounding areas. Our teams are always on call, ready to provide the professional assistance that you are looking for 24/7. A team of emergency plumbers will be heading to your premises to assess your situation as soon as we receive your call.
EZ Plumbing Offers All Types of Repair and Restoration Services for
Water Damage in Temecula
EZ Plumbing Serves as a One-Stop Solution Center for
Flood Damage Restoration in Temecula
Slab Leak Repair in Temecula
At EZ Plumbing, we have technicians for leak detection and inspection and slab leak repair in Temecula. Our teams are well trained in this line of work and are equipped with the latest technology that allows us to pinpoint the exact location of a slab leak. Our plumbers specialized in slab leak repair in Temecula determine the most suitable solution that will last long.
Flood Damage Restoration in Temecula
Contact EZ Plumbing water damage Temecula teams immediately, whether you need to fix water leaks or require the best support for flood damage restoration in Temecula. We minimize further damage to your property. Our water damage Temecula services include water removal, moisture/odor removal, and structural and electrical repairs.
Water Heater Installation in Temecula
Is your hot water supply affected due to water heater issues? Contact EZ Plumbing water heater repair in Temecula right away for quick repairs of your unit. Our teams will get to the root of the problem and make you aware of the best fix before we begin work. If you are looking to replace your old water heater, we offer services for water heater replacement in Temecula.
Honest and Upfront Pricing for
Water Heater Repair in Temecula
Choose Our Cost-effective Services for
Water Heater Installation in Temecula
We Offer Comprehensive Support for
Water Heater Replacement in Temecula
We at EZ Plumbing are dedicated to offering exceptional customer experience. Our teams are always on the lookout for ways to better serve you and help you get back to your normal routine as soon as possible. We excel at meeting your interests and will make sure you are completely satisfied with our service before we wrap things up.
Advanced Training and Equipment – Our professional plumbing teams and technicians have undergone advanced and intensive training in residential and commercial plumbing services. They are equipped with cutting edge technological equipment that allows them to offer top quality service to our customers. Our teams have what it takes to complete your plumbing job up to your satisfaction levels and go above and beyond your expectations.
The Best Prices in Temecula – We are straightforward in our communication and 100% transparent when it comes to the pricing of our services so that you will know that you are getting a fair and honest price. If you are interested in checking our prices prior to scheduling a service appointment with us, feel free to reach out to our customer service representative teams to request a free of charge, no-obligation estimate for your plumbing job.
24/7 Service and Convenient Scheduling – EZ Plumbing teams are always on call, ready to provide the expert assistance you require 24/7. If you are interested in scheduling a service appointment, we are extremely flexible with our dates and time. Feel free to choose any day at any time that works for you as our teams work throughout the week. Contact our customer representatives and schedule your service appointment for your property today.
Efficient Plumbing Services – As one of the pioneers in the plumbing repair and installation industry in California, we have the right expertise as well as the resources to get a job done in the fastest and most efficient way possible, bringing benefits to both you and us. This is a skill set that comes along with professional training and years of experience handling various kinds of issues and not something that your ordinary plumber is capable of.