Top-Rated Slab Leak Detection & Repair Service in Brea
The Best Plumbing Service Brea You Can Count On For
Efficient Solutions and Expert Advice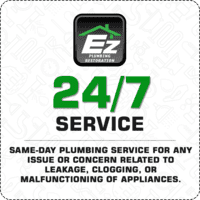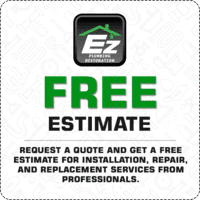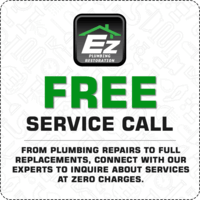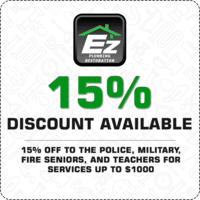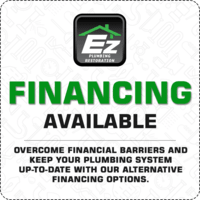 Comprehensive and Affordable
Plumbing Service Brea
That covers your Residential and Commercial Property
While it is easy to neglect plumbing problems, have you ever thought about the consequences you would have to face once the issues worsen to a serious level? Since EZ Plumbing is now within the reach of your fingertips, taking care of your plumbing problems has never been so easy. We handle all types of plumbing fixture and appliance repair, installation, and maintenance services to keep your plumbing running smoothly. Are you planning on installing a new water heater? We got you covered with our services for water heater installation Brea.
As one of the prominent leaders in this business, we know that not all plumbing events can be kept waiting tomorrow morning, especially the ones involving water damage. If you are ever faced with such an incident, all you have to do is contact EZ Plumbing right away. Our services for flood damage restoration Brea are available 24/7, with emergency response teams on standby at all times, ready to arrive at your premises at any time of the day or night. For any plumbing service Brea, count on EZ Plumbing!
The Comprehensive Range of
Water Damage Restoration Brea
Offered by EZ Plumbing

Slab Leak Repair Brea
Unlike other types of water leaks, slab leaks are not that obvious and cannot be easily identified, but no job is too small or too big for our team of experts. We use the most advanced tools and equipment to identify and locate any slab leaks within your property. Our Brea plumbing team will diagnose the cause of your leak and determine the most suitable solution – direct repair, rerouting or repiping.
Flood Damage Restoration Brea
Water damage is one of the most common property damages and distressing events that many homeowners face at some time or another. Our water damage Brea team offers services for water extraction, mold removal, tarping and board up, and content restoration. Our flood damage restoration Brea team also offers renovation and painting services.
Water Heater Repair Brea
Our water heater repair Brea cover all brands and types of water heaters, including storage tank, solar, tankless, and hybrid water heaters. Our water heater replacement Brea team will help you quickly find and replace your old unit. If you plan to install a brand new one, our teams in charge of water heater installation Brea are the ones to chooe for 100% secure services.
Choose EZ
Flood Damage Restoration Brea
From repairing your faulty water heater to fixing the slab leak you just discovered and restoring any unexpected water damage events, our services are all about keeping your home and your family safe. Our Brea plumbers and technicians are truly committed to delivering their services at an exceptional level to exceed your expectations.
Clean and Professional – We can guarantee that our teams are extremely professional yet friendly people who will listen to your needs and issues and will get the job done in the way just as you expected. We will show up right on the scheduled time, start working on the problem immediately, and leave your premises spotless and free of all plumbing issues, faster than you expected. We will always clean after a job; you have no mess to worry about.
The Best Prices Throughout Brea – We are straightforward in our communication and 100% transparent when it comes to the pricing of our services so that you will know that you are getting a fair and honest price. If you are interested in checking on our prices prior to scheduling a service appointment with us, feel free to reach out to our customer service representative teams to request a free of charge, no-obligation estimate for your plumbing job.
Superior Workmanship – When you choose EZ Plumbing to take care of your plumbing issues, you can rest assured that your job will be completed in the utmost quality. Unlike other teams for slab leak repair Brea, we do not tear up floorboards and drill into your concrete foundation to locate or repair slab leaks. Instead, we follow modern, non-invasive, and non-destructive methodologies that will cause no harm to your invaluable property.
Trained and Certified – All of our Brea plumbers and technicians have undergone extensive training in a wide array of plumbing repair and installation services. As a full-service plumber, our teams are licensed and certified to carry out all kinds of residential and commercial plumbing jobs throughout the state of California. We don't rest on laurels either – our teams continuously update themselves on upcoming industry advancements to stay on top of the game.