EZ's
Tankless Water Heater in San Diego, CA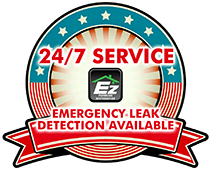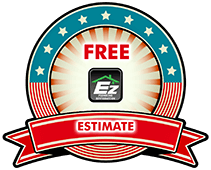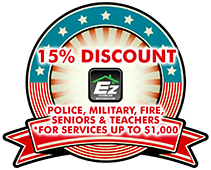 For all kinds of
Tankless Water Heater Installation San Diego
EZ is the Perfect Solution

If you require any tankless water heater plumbing assistance, EZ Plumbing is available at your service 24X7. You only need to give us a free call and our skilled technicians will reach your doorstep within an hour, regardless of the nature of the job. We carry out 100% guaranteed tankless water heater installation San Diego. We can also help you choose the right tankless water heater model that suits your budget, lifestyle, and house or office layout. The hardness of the water in California can cause significant scale buildup and can damage your tankless water heater, but our regular maintenance services will ensure that you don't have to worry.
EZ is a Specialist in
Tankless Water Heater Repair San Diego
Tankless Water Heater Installation
EZ's certified and experienced technicians can install a tankless water heater San Diego in your house or office. We can increase the diameter of the gas line which is essential for tankless gas water heater installation. Our experts can also create a new electric outlet for an electric tankless water heater installation near you.
Tankless Water Heater Maintenance
Like any ordinary water heater, mineral scales may accumulate in your tankless water heaters. EZ offers regular tankless water heater repair San Diego. Our experts can descale and flush your tankless water heater before checking for leaks. We also remove the debris from the screen filter.
Tankless Water Heater Repair
EZ realizes that it can be frustrating when your tankless water heater makes strange sounds or produces too hot or too cold water when you need it the most. Our experts can handle all kinds of tankless water heater issues such as system overload, ignition failure, and exhaust blockage.
Tankless Water Heater Plumbing Services Near Me
Until very recently, tankless water heaters were popular only in Japan and Europe. With increasing awareness of the cost efficiency and longevity of such heaters, they are rapidly gaining popularity in the USA. Tankless water heater San Diego, however, tend to be more expensive than ordinary water heater installations. They reduce costs only in the long run.
On top of that, few plumbers can efficiently install or repair tankless water heaters of all brands. EZ's tankless water heater installation and repair services are provided by select professionals who are certified and background-checked. Our services are competitively priced and are hence more affordable. Whether you need a tankless gas water heater installation, or an electric tankless water heater installation San Diego, our experienced professionals will provide you dedicated service at an affordable price.
You can also rely on us to provide you with a larger gas pipe or a new electric outlet that is essential for the installation process. EZ's installation services prioritize reducing damage to the structure of your house or office. We also provide you with regular maintenance and repair services to increase the longevity of your tankless water heater San Diego. We effectively solve unusual water heating issues such as cold water sandwich and more commonplace ones such as ignition and flame failure.
For tankless water heater repair San Diego, you need not look farther than EZ. We focus exclusively on the state of California to provide fast and efficient services. Unlike most other plumbing services, we believe in transparency and our experts provide free estimates with ample justification for each dollar you spend.
We also try our best to reduce your expenditure by suggesting the most energy-efficient tankless water heater models. Since customer satisfaction is our primary objective, you can ask our highly skilled professionals any question related to the service and they will answer with a smile.