Seeking Professional Assistance for
Slab Leak Repair in Carlsbad
EZ Plumbing and Restoration Is Available 24/7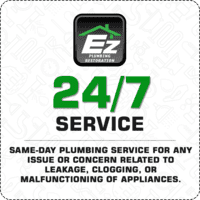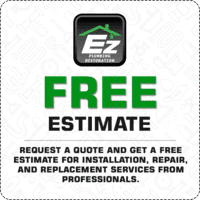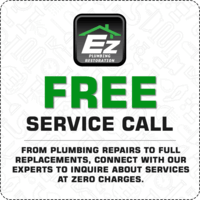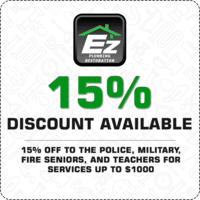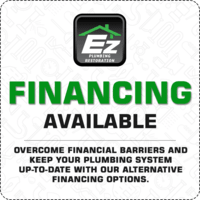 EZ Offers Diverse
Plumbing Services Carlsbad
Call Us Now To Know More About the Services we Offer
EZ uses sophisticated equipment to provide high-quality plumbing services Carlsbad. While carrying out water damage restoration Carlsbad, we use industrial vacuums, dryers, dehumidifiers, and HEPA air filters to remove the accumulated water and reduce the moisture content in the air. We have great concern for your health and well-being. That is why our experts will thoroughly check your property for mold infestation and offensive odors before leaving the place. We also specialize in mold remediation and odor removal services near you. For reliable water heater replacement Carlsbad, EZ's experts are just a call away. We can replace your out-of-date water heater with a tankless water heater that provides a steady supply of hot water but consumes energy at a much lower rate than traditional water heaters. We can install, replace, and repair water heaters of all brands and varieties. Our experts always make flawless electrical, gas, and plumbing system connections to avoid breakdowns or leaks due to faulty installation.
EZ's
Water Damage Repair Carlsbad
Will Respond Promptly To Your Call
Get in Touch With Us Immediately
Slab Leak Repair in Carlsbad
If you can hear water flowing through pipes even when no faucet is in use, call EZ immediately for slab leak repair Carlsbad. Our slab leak repair Carlsbad experts use thermal imaging, electromagnetic sensors, electronic leak detectors, and video pipe inspections to accurately locate slab leaks. The slab leak repair methods we employ include spot repairs, re-routing, re-piping, and epoxy restoration.
Water Damage Restoration in Carlsbad
EZ's services for water damage restoration Carlsbad are prompt and comprehensive. Our systematic water damage repair Carlsbad will begin with a detailed assessment of the damage including a cause and origin analysis. This will be followed by rapid water extraction, drying, dehumidification, mold removal, odor removal, disinfection, and restoration of damaged surfaces.
Water Heater Repair in Carlsbad
If your water heater is not producing hot water properly or has developed a leak, call EZ's water heater repair Carlsbad experts without any delay. Our experts can repair electric, gas, and hybrid water heaters. We shall repair or replace malfunctioning pilots, thermocouples, gas control valves, heating elements, or any other damaged parts. We can also remove pipe corrosion, bacterial buildup, and sediment buildup from the water heater tank.
If You Require Professional Assistance To
Water Heater Repair Carlsbad
EZ is The Best Choice
EZ understands the importance of prompt response to plumbing emergencies such as water damage, slab leaks, and water heater breakdowns. Our vehicles are always stocked with essential leak detection equipment to detect all kinds of leaks ranging from slab leaks to hot water leaks. We also carry with us the necessary equipment for emergency water heater repair Carlsbad and water damage restoration Carlsbad. No matter what your plumbing issue is, our skilled and experienced experts will always have an answer to your problem. We believe in long-term relationships with our customers. That is why we suggest those repair or replacement options that can bring down your long-term expenditure. We always install energy-efficient water heater models.
Our services are hassle-free. During slab leak repair Carlsbad, we can ensure that you need not move out of your house while we are at work. You can also enjoy an uninterrupted water supply. Our experts are skilled in trenchless or minimally invasive repair methods such as re-routing and epoxy restoration. When we finish our job, we shall clean up the affected areas and return your property to its pre-loss condition.
We offer a wide range of plumbing services Carlsbad at reasonable rates. Besides, we also offer special discount packages for privileged customers. For water damage of any extent, we provide detailed reporting of the damage and bill insurance directly with several leading insurance carriers. Our expert estimates and service calls are complimentary. Give us a call right now and save your property and plumbing appliances from major damage.
Frequently Asked Questions
Q. How do I know if my pipes are leaking under my floor?
A. Getting to know your pipes are leaking as quickly as possible must be required before it can be dangerous for your property.
These are the signs from which you can know your pipe is leaking
Visible Mold & Mildew
Skyrocketing Water Bills
Musty Smelling Rooms
A Running Meter
Foundation Cracks
Q. I experience a musty smell in the house, but can't find mold growth anywhere in the house. Is this a sign of a slab leak?
A. Yes, It's a sign of a slab leak. It's not always you can find mold growth in the house if there is a slab leak, Getting a musty smell is also one of the major indications for slab leak occurs.
Q. I don't want to pull off my floor. Is there any other way to detect slab leaks?
A. There are many other ways to detect slab leaks besides pulling off the floor.
Decreased Water Pressure
Increased Water Bill
The odor of Mold or Mildew
Foundation Cracks
Toilet or Tub Is Backing Up
A Hot Spot on the Floor
Water Coming Out of the Slab or the Ground