EZ Specializes in
Slab Leak Repair El Cajon
If You Suspect a Slab Leak in Your Property, Call us Without Any Delay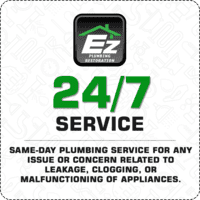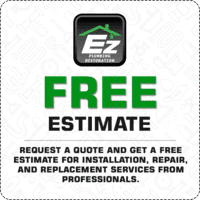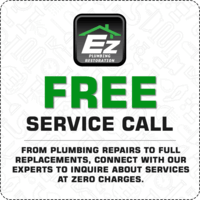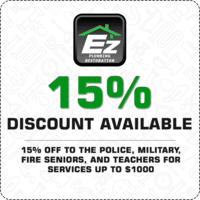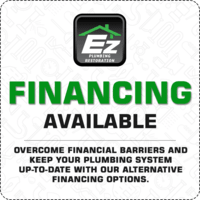 For Guaranteed
Plumbing Service El Cajon
Get in Touch With EZ. We Hire Licensed, Bonded, and Insured Plumbing Experts
We know that water damage can cause extensive damage to your furniture and the structure of your home. It can also cause mold formation which is a major health hazard. Regardless of the cause of the water damage El Cajon, EZ provides comprehensive water damage restoration El Cajon. We also carry out mold remediation, odor removal, and disinfection of affected surfaces to ensure that the health of our customers is not jeopardized. Our experts can also help you avert water damage due to drain backups by providing regular plumbing service El Cajon. We use electro-mechanical drain snakes, powerful vacuums, and hydro-jetting equipment for unclogging drains. EZ also provides several other plumbing service El Cajon including water heater repair & replacement. If your existing water heater is prone to damage or if you wish to install the latest water heater model, EZ's technicians can replace your existing water heater with a more energy-efficient model having the latest features. Give us a call for a free expert estimate.
EZ's
Water Damage El Cajon
Are Vastly Experienced
Call Us Now To Eliminate any Health Hazards Due to Water Damage
Water Heater Repair in El Cajon
Call EZ's experts for water heater repair El Cajon the moment your hot water supply gets disrupted due to a water heater issue. We can immediately identify whether the problem is being caused by a faulty electrical connection, hot water leak, sediment buildup, corrosion, bacterial buildup, thermostat malfunction, or any other issue. Regardless of the cause of the problem, we can restore your uninterrupted hot water supply in a short time.
Flood Damage Restoration in El Cajon
Flood damage to your property can prove to be a traumatic experience. EZ's highly-trained water damage El Cajon experts can take some stress off you by carrying out comprehensive flood damage restoration El Cajon. We use powerful industrial suction pumps, vacuums, and dryers for water extraction, drying, and dehumidification. We also repair damaged drywall, flooring, and furniture. If mold growth has taken place, EZ offers mold remediation services too.
Slab Leak Repair in El Cajon
Our experts use the latest leak detection equipment such as thermal imaging, gas tracer systems, electronic amplification equipment, electromagnetic pipeline detectors, and video pipe inspection equipment to accurately locate slab leaks underneath your concrete foundation. Depending on the nature of the leak, we can carry out spot repairs, re-piping, re-routing, or cured-in-place-pipe lining (CIPP).
Choose EZ For Services Related to Your
Water Heater Repair El Cajon
Over the past few decades, EZ has provided premier services for water heater repair El Cajon. We hire well-trained and experienced experts who can help you choose a water heater model that is energy-efficient and meets all your requirements. Our experts can install water heaters of all varieties including gas, electric, hybrid, and solar water heaters. They can install and repair the latest tankless water heaters that provide an endless stream of hot water at lower energy costs. We shall take your storage limitations, budget, aesthetic preferences, and other needs into account before choosing a particular water heater model. However, as our privileged customer, you have the power to make your own choice. Customer satisfaction is our greatest goal. We shall consider our job complete only when you give us your approval. In the unlikely event of faulty installation or replacement by our experts, EZ will return the entire amount you paid for the service.
We understand that your water heater can break down at unexpected moments. That is why we are available 24/7 throughout the year for emergency water heater repair El Cajon. You can expect us to reach your doorstep within an hour of your emergency call. Our services are reasonably priced and we ensure a high degree of transparency in the billing process. To bring down your long-term expenditure on water heater repair El Cajaon, EZ offers regular water heater repair El Cajaon to check for leaks and remove sediment buildup. This will ensure that your water heater functions optimally and does not breakdown frequently. We shall also remove microbial buildup and rust from various parts of your water heater. In case your water heater is damaged beyond repair, we can provide flawless water heater replacement El Cajon as well. Call us to enjoy our affordable but high-quality services.
Frequently Asked Questions
Q.I haven't noticed a change in my water utility bills. How else might I know that I have a slab leak?
A. Running water sounds, Wet floor, Foundation buckling or cracking Moldy carpets and Water pressure drops are also the primary indications that show you are suffering from a slab leak.
Q.Will you tear my house to fix slab leaks?
A. No, You don't have to break your house to fix a slab leak, you only have to repair the part of the house in which there is a slab leak found. Call EZ Plumbing & Restoration
Experts to repair slab leaks without much damage to your property.
Q.I don't have good flow anywhere in the house. What is the real cause of the issue?
A. Improper installation of the affected fixture, Improper installation of an appliance, Clogs and damaged pipes, Calcium build-up in pipes and fixtures, Partly closed water valves, Broken pressure regulators are the major causes of irregular water flow.
Q.What are the warning signs of slab leaks?
A. These are the major signs of a slab leak.
Hot Spots on the Floor.
Mold or Mildew Under Your Carpets
High Water Bills.
A Decrease in Water Pressure.
You Hear Water Running Sounds.