EZ's
Free Service Call
Facility in California is Available 24/7
Give Us a Call The Moment You Require The Assistance of a Skilled Plumber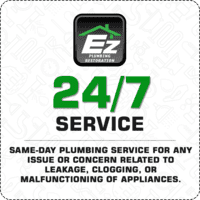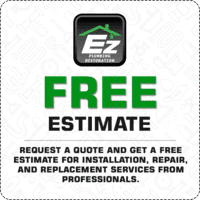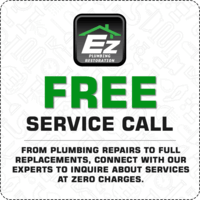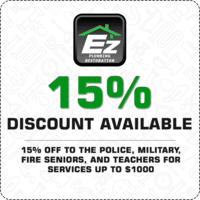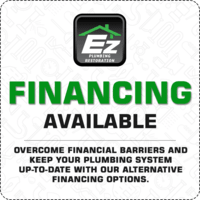 EZ Specializes in All Kinds of
Plumbing Repairs in California
Toilet Repair
EZ provides a free service call in California for leaking, running, or clogged toilets. Our toilet repair experts will reach your property without any delay and carry out a detailed inspection to determine the exact cause of the problem. Once the problem is detected, we can carry out quick and effective repairs.
Slab Leak Repair
Warped flooring, damp carpets, and high water bills are signs of a slab leak. Our experts are available for a free service call in California if you suspect a slab leak in your property. We use the latest non-invasive leak detection equipment such as electronic leak detectors, leak correlators, and thermal imaging equipment to pinpoint the exact location of the slab leak. Depending on the nature of the slab leak, we can provide epoxy pipe lining, pipe rerouting, and slab leak repiping.
Water Damage Restoration
If your house is flooded with water due to any reason, call EZ's water damage restoration professionals in California immediately. Our flood damage restoration services include water extraction, drying, and dehumidification. We also provide mold remediation and complete disinfection to ensure the good health of your family.
Clogged drain repair
Often, a plunger might not be enough to remove blockages in drains. EZ's professional drain repair services in California use motorized drain snaking and hydro-jetting techniques to unclog drains. We also offer 100% guaranteed drain replacement services, while ensuring we use certified products. We offer our services at an affordable price.
EZ Provides a
Free Service Call
in California For a Range of Plumbing Issues
Give us a Call Today Regardless of the Nature of Your Problem
HVAC Repair
For any kind of problem in your HVAC system, call EZ's HVAC repair and replacement experts for a free service call. We can repair various kinds of HVAC systems including ductless mini-split HVAC systems, packaged HVAC systems, wall heaters, radiant floor heating systems, and more.
Water Heater Repair
If your home or business requires water heater repair or replacement, call us for a free service call in California. Our experts will inspect your water heater carefully and suggest an economical but long-lasting solution to your water heating problems.
Sewer System Repair
EZ's experts can repair damaged septic and sewer systems in California. If your sewer system backs up, get in touch with us immediately for a free service call. We can not only fix broken or clogged sewer lines but also repipe your sewer system at an affordable rate.
Burst Pipe Repair
Pipes can burst due to decay, faulty plumbing, or cold weather. A burst pipe can cause extreme water damage to your property. EZ's skilled plumbers in California can quickly fix your burst pipe and restore any water damage that might have already taken place before their arrival.
Why EZ plumbing Restoration Considered One of the Top
Plumbing Service Providers in California?
EZ has established itself as one of the most reliable plumbing service providers in California. Whenever you encounter a plumbing emergency, all you need to do is to give us a call and we shall take care of the rest. We are well-known for our prompt response and quick repairs.
Our experts have the necessary skills and experience to deal with any kind of plumbing issue, no matter how complicated it might seem. EZ makes its experts go through a rigorous training procedure so that they can provide our customers with the best quality services in California.
Transparency and customer satisfaction are EZ's other key priorities. We are always prepared to answer any questions you might have regarding our pricing or services. EZ provides flat rates with no hidden charges.
Our services are fairly-priced and we provide special discounts for teachers, seniors, military, police, and fire service staff. If you call us for plumbing repairs during the weekend, we shall not charge you anything extra. Call us without any delay for a free service call and free expert estimate.