Slab Leak Detection In Garden Grove
Avail Quick & Efficient Slab Leak Repair Services In Garden Grove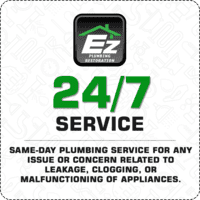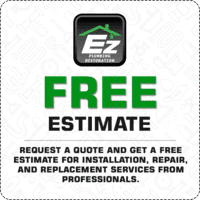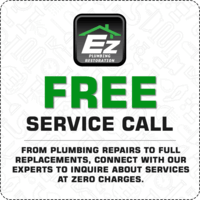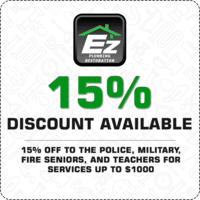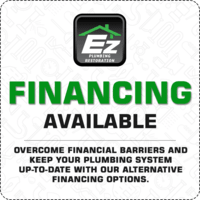 Concerned About Slab Leak?
Hire Professional Slab Leak Detection Expert In Garden Grove
If you notice that you have a slab leak, have it checked immediately. Our plumbing professional at EZ Plumbing Restoration will reach your location quickly. With our certified services for slab leak detection in Garden Grove, you can easily fix your slab leak in Garden Grove at an affordable price. Our plumbing experts have the needed experience, equipment, and knowledge for slab leak repair in Garden Grove. We are available 24/7. Call us now!
Call EZ Plumbing Restoration For Emergency Slab Leak Repair In Garden Grove
Slab Leak Detection
We locate even minor leaks with our modern equipment for slab leak detection in Garden Grove. We detect leaks without being invasive or destroying your property, making your job easier, more efficient and more affordable.
Spot Slab Leak Repair
We efficiently carry out prompt slab leak repair in Garden Grove so you can return to your routine life. With minimal invasive repair techniques, modern equipment and top-notch material, we fix the slab leak quickly.
Pipe Replacement Or Repiping
Based on the home & pipe's age and the damage's extent, we reroute the pipes in the affected areas or replace them entirely. Rerouting is an essential job to avoid future slab leakage issues.
Why Choose EZ Plumbing Restoration For Slab Leak Repair In Garden Grove?
Experienced Plumbing Professional
All plumbing professionals have extensive experience fixing slab leak in Garden Grove. We have dedicated training programs to upskill them as per the relevant trends. We encourage our technicians to find the most innovative solution for various plumbing problems.
Free Estimation
For every plumbing problem, EZ Plumbing Restoration offers free estimation. There is no hidden cost, and we do not charge extra for working more hours. Our technician thoroughly assesses your property and offers the best-fit solution that suits your budget.
Emergency Slab Leak Repair
We know an emergency can strike anytime; therefore, we offer our services all year round, 24/7, including holidays and weekends. Our emergency slab leak repair services are just a call away. We will dispatch the fully equipped plumbing team to your location as soon as you call us.
100% Client Satisfaction
Our ultimate goal is to fix plumbing problems as per the client's needs. If the client is unsatisfied, we redo the plumbing work and make changes as requested. We utilize the best plumbing fixtures that last long, so you do not have to deal with similar issues.
Unbeatable Services
We have been serving Garden Grove residents for over three decades and know the local plumbing system well, so local residents trust us the most. You can connect with our specialist anytime, and we will dispatch the plumbing team immediately.
Directly Bill Insurance Company
In many cases, we directly bill your insurance company. Our plumbing services are insurance approved. So, you can trust our plumbing services and call us whenever you have a plumbing problem.
Guaranteed Back Services
EZ Plumbing Restoration offers guaranteed back services and ensures to fix the slab leak right the first time. We never compromise on our work quality and ensure utmost precision while working.

Call EZ Plumbing Restoration And Avail Same Day Services During emergencies!