Professional
Slab Leak Repair Hemet
The Plumbing Service Hemet that Takes Care of Your Comfort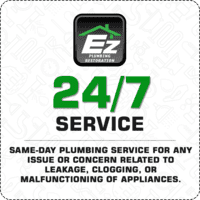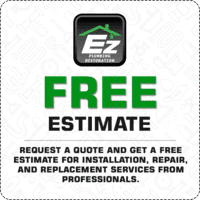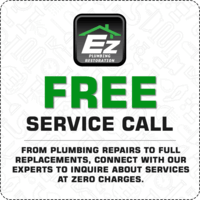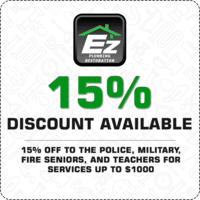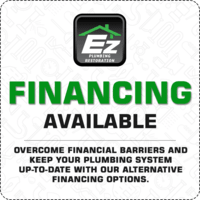 Residential and Commercial
Plumbing Service Hemet
Maintaining Your Comfort and Safety
As one of the pioneering companies in the plumbing repair and restoration industry, our teams have serviced countless residential and commercial properties throughout the local community. Whether you need some existing plumbing fixtures to be repaired or in a situation that requires new water heater installation Hemet, we have what it takes to take care of your needs. As a company with a reputation built on honesty and integrity, we will never recommend replacement if more affordable repairs can solve your problem and offer long-lasting results.
At EZ Plumbing, our Hemet plumbers and technicians are available 24 hours a day, seven days a week and 365 days a year to help you with all kinds of plumbing problems. From emergency plumbing response services for water damage Hemet, our teams are always on call, ready to provide the professional expertise and assistance that you are looking for. No matter what time or place, we at EZ Plumbing are here to help when you need us the most.
Hit With
Water Damage Hemet
EZ Plumbing is Always Ready to Help
Our Wide Array of Services for
Flood Damage Restoration Hemet
Can Get Your Property Back to its Original State in No Time
Slab Leak Repair Hemet
If you notice any unjustifiable increases on your water bills or accumulated puddles of water indoors, there's a higher chance that you might be hit with a slab leak. Contact EZ Plumbing for expert slab leak repair Hemet, where our teams test your entire property for any potential slab leaks with the help of advanced equipment that can pinpoint all types of water leaks.
Flood Damage Restoration Hemet
If you are a victim of an unexpected water damage Hemet, make sure to contact EZ Plumbing right away. Our team of experts are capable of restoring your water damaged property back to its pre-loss state in no time. From water extraction and dehumidification, tarping and boardup, damage reconstruction and content restoration, we cover them all.
Water Heater Installation Hemet
Are you dealing with a malfunctioning water heater at home? With our comprehensive services for water heater repair or replacement Hemet, you don't have to anymore. Our teams repair and service all types of heaters from conventional to modern models. If you are in need of a new unit, we also offer affordable services for water heater installation Hemet.
Count On Our Teams for Reliable
Water Heater Repair Hemet
Same Day Service and Upfront Pricing
Water Heater Installation Hemet
Fast and Efficient
Water Heater Replacement Hemet
Being in the plumbing repair and restoration industry for years, we are well aware of the fact that every situation is unique and requires their own way of treating problems. That is why we at EZ Plumbing are always dedicated to offering personalized services designed to meet your specific needs as well as the constraints of your budget.
Problem Solved In One Trip – Unlike with other plumbing service Hemet, with EZ Plumbing, you don't have to worry about subpar repairs or working on the same issue multiple times. Having worked with countless residential and commercial property owners in the area of Hemet, our teams of experts know exactly what needs to be done to get your plumbing running smoothly again. At EZ Plumbing, we will guarantee first time right service.
Long Term Peace of Mind – Whether it's repairs for faulty plumbing fixtures or flood and water damage restoration Hemet, you can count on our teams of experts to deliver successful and long-lasting results. As the most chosen Hemet plumber among hundreds of residential and commercial property owners in and around Hemet, we are never interested in providing second-grade services and short term solutions to our loyal base of customers.
Courteous Customer Service – At EZ Plumbing, we treat every customer equally and with respect. Our teams are truly committed to delivering outstanding customer service to ensure that your experience with our company turns out to be a great one. Our top priority at EZ Plumbing will always be to offer the best plumbing services Hemet, combined with affordable prices and courteous customer service that is unmatched in every way.
Advanced Training and Equipment – Our professional plumbing teams have undergone extensive training in residential and commercial plumbing service Hemet. They are equipped with cutting edge tools and technology that allow them to deliver a superior level of service to customers. We have what it takes to complete your plumbing job up to your satisfaction levels and exceed your expectations. At EZ Plumbing, we have got you covered at all times.