Orange County Plumbing Service
EZ Helps You to Keep Your Plumbing In The Best State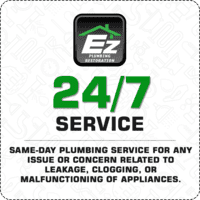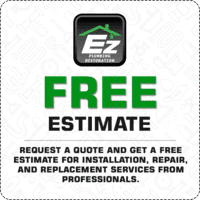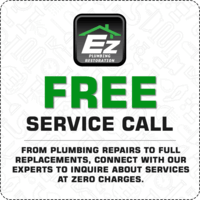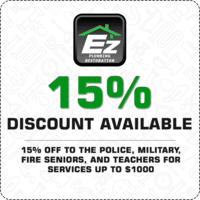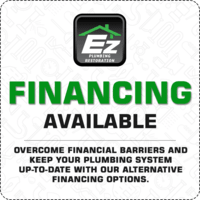 Your Trusted and Dedicated Plumbers For
Slab Leak Repair Near Me
and its Surrounding Areas Get Quick and Reliable Service from Us
Water leaks cause severe damage to your business or home. EZ Plumbing Restoration has the technology and expertise to locate even the hidden leaks in the pipes, including in your underground and concealed plumbing. Our professionals use excellent slab leak detection methods and propose quick and effective solutions to save your property from further damage. We suggest non-invasive or minimally invasive methods to avoid digging up the flooring. Our services include direct repairs, pipe rerouting, pipelining, and repiping.
Best Solutions for
Water Damage Restoration Orange County
Slab Leak Repair in Orange County
While accessing a slab leak, we take care to ensure there are minimum disruptions. If we find a damaged pipe, we replace it and remove the section which is damaged. In case of a pinpoint leak, we ensure durable leak-proofing is carried out so that you may not be troubled by slab leaks frequently. We also excel at quick and effective repiping and rerouting
Water Damage Restoration Orange County
Are you facing severe water damage problems? Call EZ without delay. Our water damage restoration Orange County specialists are experienced in fixing all issues such as overflowing toilets or sinks, wet carpets, mold growth, structural water leaks, soaked furnishing, etc. We also restore water-damaged roofs and ceilings.
Water Heater Installation Orange County
Choose EZ Plumbing for reliable maintenance, installation, replacement, and repair of your water heater. Our water heater repair Orange County team is certified to carry out all kinds of repairs from water leaks, heating issues, repairs to connected gas pipes, water heater parts repair, etc
Get Affordable and Reliable
Water Heater Repair Orange County
Water Heater Repair Orange County: Our skilled staff can work with any range and brand of the water heater system. So, you don't need to worry. Our technicians will be able to repair, replace, and install your water heater perfectly right. If your water heater is not reaching the end of its lifespan, and you need a replacement done, go for our expert help! Our professionals are certified and experienced in water heater installation Orange County. Our services are guaranteed.
Flood Damage Restoration Orange County: Our certified plumbers and technicians excel in providing water damage restoration services. We reduce progressive damage caused due to sitting water through our quick assessment and repairs, complying with all industry standards for quality, health and safety. EZ flood damage restoration Orange County services are not limited to plumbing repair. We offer comprehensive property damage restoration services.
Water Leak Repair and Repiping: During construction of a home, if the pipes are not installed correctly in the foundation slab or are of low-quality material, they develop a pinhole leak that causes contaminants, mold, and water damage as well as require expensive repairs. Quick, efficient and durable repairs to slab leaks ensure that your under the slab pipes will not trouble you for a long time. Contact EZ for all kinds of water damage restoration Orange County.