Find Professional
Hydro Jetting Service in Riverside CA
What is Hydro Jetting Services?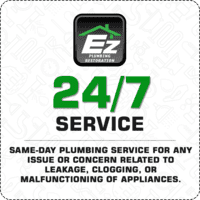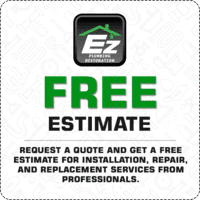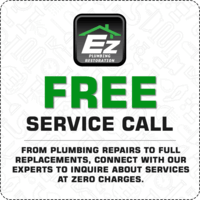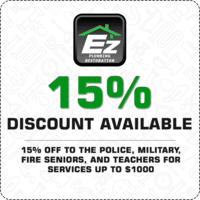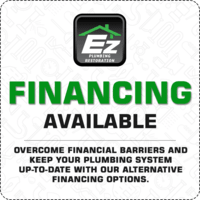 Who will require
Riverside Hydro Jetting & Drain Jetting
Services?
We provide hydro jetting services for both residential and commercial properties. You will need hydro jetting if you are facing problems with sewer lines, grease trap, or area drains. Drainage problems affect routine life and health. Delays can pose risks and aggravate problems, like stronger roots penetration inside the sewer lines. We provide specialized treatments for cutting those roots right out of the line. Hydro jetting is a great tool for clearing the drainage systems. Our highly trained team of licensed professionals can clean your drains and solve problems most efficiently.
Reasons to choose
EZ's Riverside Hydro Jetting or Drain Jetting
Service
Drains become clogged or blocked when debris and grease get collected in them. If you are noticing the blockages, you might face the problems of foul odors or leakages. When it comes to dealing with a clogged drain, trusting a professional is the best option one can choose over using cleaning chemicals that might even progressively damage the pipes. If you go for effective drain cleaning, you save a lot of time and money in the long run.
Kitchen Drain cleaning
Unlike using a chemical drain cleaner, professional services are safe and secure. Hydro jetting for kitchen drain cleaning helps to improve the longevity of the pipes and avoid recurring drain issues. Schedule an appointment with EZ's team for getting your drainage lines in order.
Hydro jetting service for sewer lines
Sewer line clogging translates to dysfunctional toilet pipes or unclean bathrooms. Delaying the use of professional hydro jetting problems could mean persisting sewer line troubles. Our hydro jetter blasts through- hardened debris in the sewer pipes and completely solve all blockage issues, and keeps your sewer line problem free for years.
Hydro jetting service for other plumbing issues
Drain pipes in and around your house give issues whenever they get blockages due to a continual accumulation of grease and debris. Call us if you are facing such a problem. We offer hydro jetting services for all kinds of drainage issues.
EZ's
Riverside Hydro Jetting Services
are extended to
We offer drainage maintenance solutions for all kinds of residential and commercial properties. Whether it is a small job or a large one, our trained and experienced technicians will always be present at your service. At EZ, we offer free estimates on all replacements and installations. Our services are extended to include:
Retail centers
Restaurants
Hospitals: Medical centers
Office Buildings
Residential: Condos, townhouses, apartments