EZ Plumbing Restoration offers
Best Faucet Installation & Repair Services in San Diego, CA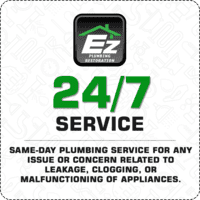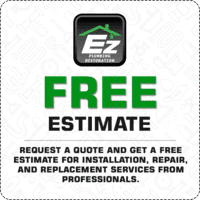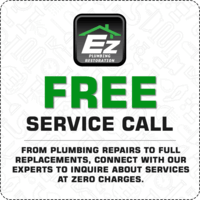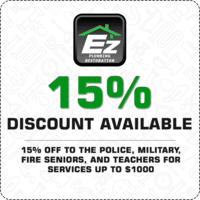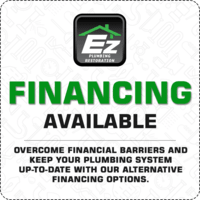 Sink and Faucet Repair in San Diego, CA
Solutions by our Professionals
Upgrading your pipes, sinks or faucets will save money as well as conserve water. We provide the most efficient services for different sink and faucet repair San Diego as well as related fixtures and pipes.
Whether you need to fix a damaged faucet or sink in the middle of the night or the day, call EZ Plumbing Restoration without any worries. We offer emergency plumbing services, which gives you instant solutions when our team arrives at your property. We operate 24/7 and also offer same day services. Whenever you need us, we will be there at the scheduled time.
EZ offers a
range of sink and faucet repair and installation services

Commercial Sink and Faucet plumbing services
Commercial plumbing systems have different kinds of faucets and sinks on the site, which are prone to high usage. Count on our plumbers to provide you with products that last longer and fit to style and size requirements. We also offer emergency repair services to fix leaking sinks or faucets, so that your work or business faces minimum inconveniences.
Kitchen and Bathroom or Residential Sink and Faucet Repair
Frequent leaks or drips can lead to high water bills. EZ plumbers are experienced and skilled at kitchen faucet and sink repair and installation. We repair faucets or sinks in a blink, clean out any mess and leave you 100% satisfied. For installations, we offer you a free consultation and depending on your specifications, we list out options that are in line with your budget and preferences. We schedule our installations or replacement at a time that best suits you.
Outdoor Faucet Repair Services
Whether it is for your pools or exterior water tubs, for gardening use or for water supply systems at schools or hospitals, count on EZ to provide you timely and efficient sink and faucet repair and installation services.
Why call the EZ Plumbers for your
Sink and Faucet Replacement Service?
We give value to your time, money, preferences and conveniences. We have a team of the best plumbers to take care of any plumbing requirements, including sink and faucet repair or replacement.
100% Customer Satisfaction: We pride ourselves on providing the best quality services to our valuable customers. We come on time, repair speedily and efficiently and clear the mess, and are happy to address any other plumbing concerns you have.
24/7 Services: You have access to our services at any time you need us. If you need a leak fixed urgently, one call to our emergency services team will have a plumber arrive within minutes. If you are looking to remodel your property and desire consultation and estimates for new sinks or faucets, you can schedule appointments on weekends or holidays too, if that suits you.
100% Reliability: The products we use are always of high quality, whether they are of the affordable variety or known products. We guarantee accurate installations. Our plumbers are always ready to deal with any mess or plumbing issues.