If You are Seeking Services for
Plumbing Services San Diego
Call EZ Straightaway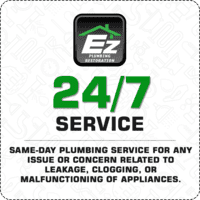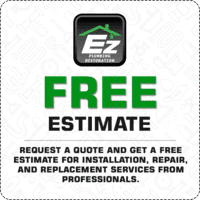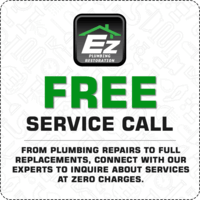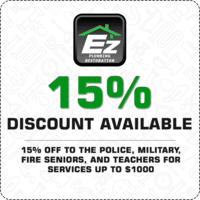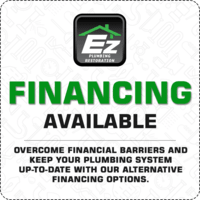 EZ Plumbing and Restoration Provides a Wide Range of
Plumbing Services San Diego
Including 100% Guaranteed Slab Leak Repairs
Slab leaks occur when there is a leak in the pipeline underneath the concrete foundation of your home or office building. Damp or moldy floors, high water bills, low water pressure, warm spots on the floor, and a constant sound of flowing water could be signs of a slab leak. EZ hires licensed, bonded, and insured experts who can repair your slab leaks with minimal or no excavations at all. We undertake various kinds of slab leak repairs including spot repairs, epoxy lining, re-piping, and re-routing.
We also provide several other plumbing repair San Diego including sewer line repairs, toilet repairs, HVAC maintenance, water filtration system installations and water heater repairs. Our services are highly affordable and we bill your insurance directly, as we have tie-ups with several leading insurance companies to be able to assure this service. We ensure that our customers are not inconvenienced. Call EZ Plumbing today for a free expert estimate and experience our dedicated plumbing services San Diego.
We are Amongst the Top
Plumbing Companies in San Diego
That Offer Slab Leak Repair Services
Epoxy Restoration
Our experts can use the latest epoxy restoration techniques to repair slab leaks in which the underground pipes have suffered limited damage. This method is minimally invasive and helps you avoid leaks in the future, It involves the insertion of an epoxy pipe liner to coat the inner surface of the pipeline.
Slab Leak Repiping
When your house or office space has multiple leaks in the underground piping system, repiping is the best solution to the problem. Our repiping experts can use copper pipes, flexible PEX pipes or a combination of both according to your choice. Our repiping services are 100% guaranteed and are fairly priced too.
Rerouting of Pipelines
If a single troublesome line is causing the slab leak, we can carry out a slab leak rerouting procedure. This involves capping off the damaged pipeline and routing an alternative line through the walls or the ceiling. This process will ensure that you will not require any future repairs on the faulty line.
Why should You Choose
EZ's Plumbing Repair Services in San Diego?
Although EZ provides one of the best plumbing repair San Diego, we also provide numerous other plumbing and restoration services. These include toilet repair, removal of clogging in drains, sewer line inspection and repair, water heater installation and repair, HVAC maintenance, flood damage cleanup, fire damage restoration, and much more. No matter what your plumbing issue is, our experts are available 24X7 and will arrive at your doorstep within an hour of your call. Our vehicles are always fully stocked with emergency repair equipment so that we can fix your slab leak or any other plumbing issue as early as possible. If a slab leak is causing you inconvenience, we shall take up the responsibility of restoring your property to its pre-damage state. Slab leaks often lead to mold formation within your house or office space. EZ's mold removal experts can eliminate mold from your property by using the latest mold removal techniques such as dry ice blasting, sanding, and wire brushing. We use HEPA air scrubbers to filter mold spores from the air.
For decades, EZ has been serving customers across California. Our highly favorable customer testimonials are evidence of our prompt and flawless services. Customer satisfaction is our topmost priority. That is why we consider our job done only when you are fully satisfied with our work. Our experts aim to bring down your long-term expenditure in every decision they make. However, you are entitled to assert your own choice at any stage of our plumbing services San Diego. We offer special discount packages for seniors, teachers, military, fire service, and police personnel. Call us now for plumbing repair San Diego or any other kind of plumbing service and secure the health and well being of your family.