EZ Plumbing Restoration Offers
Water Shut Off Solutions in San Diego
For Protecting your Residential Properties from Contaminated Water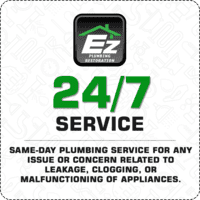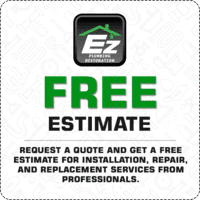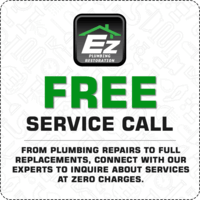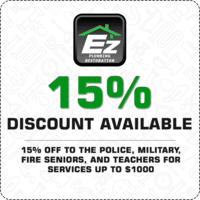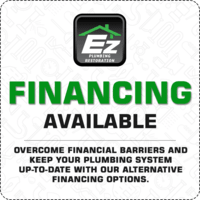 Install, Repair and Maintain any kind of
Water Pressure Regulator in San Diego
From Our Skilled Professionals Plumbers
A properly installed water pressure regulator San Diego can extend the life of the piping system and plumbing fixtures. It helps in maintaining the steady water flow to residential properties. We carry the most excellent water pressure regulators in San Diego of almost all styles and sizes to accommodate any need. Our expert team of plumbers are proficient in installing and repairing water pressure regulators. We make sure that the water will flow safely at a controlled rate from the city water source to the client's home shower, water heaters, faucets, garden hoses, toilet, washing machines, etc.
If in case you already have water pressure regulator installed in San Diego, but they are not functioning properly, then you call us for repairs. We also help with maintenance in order to help you avoid costly bills and repairs in the future.
What makes EZ Plumbing Restoration
Different from Other Backflow preventer Service Providers?

Affordable services, 24/7 availability
Our technicians are available 24 hours a day and 7 days a week. So, feel free to contact us anytime and any day regardless of holidays, weekends and nights. We respond very quickly by providing you the best services at no additional cost for all your water pressure regulator San Diego.
Highly experienced technicians
Our technicians are well trained as well as qualified in their fields. Our experts are considered as the best in San Diego. They offer the best possible solutions for backflow prevention needs. We pride ourselves on providing top quality services to our esteemed customers.
100% customer satisfaction
Our experts offer industry-leading products for backflow prevention. We offer an efficient and reliable service. We provide a 100% customer satisfaction through our premium services and free estimates. Our professionals will provide our clients with upfront pricing before starting any work.
Suffered From Broken, Damaged or Outdated Water Pressure Regulation?
Get Best Water Shut Off in San Diego
Call Our Team. We Can Help
Our plumbers make sure that your business or home is well protected from leak related water damage and flooding by having your shut-off valves and supply lines regularly inspected in addition to offering repair and replacement services. We install new water lines, repipe the lines and replace the outmoded water shut off San Diego. If we notice any damage or some other issues, we will offer you effective and affordable solutions. Listed below are the benefits of our installed valves and water shut off Services in San Diego:
The water shut off San Diego by our plumbers help in providing safety to any plumbing system. Moreover, they help in preventing extensive water damage from different plumbing failures.
Burst pipes cause severe damage to the homes and is very expensive to repair. So, our plumbers guarantee that all the valves and water shut off San Diego in our client's property are working properly.
At EZ, we make use of valves and shut-offs with features such as exceptional corrosion resistance for optimized safety.
We offer the highest quality valve products. We make sure that you are getting certified and durable products.