Contact EZ Plumbing for
Slab Leak Repair Vista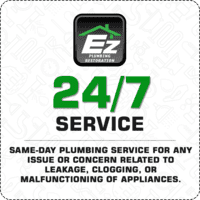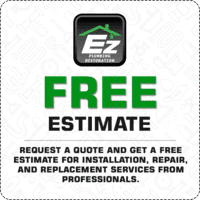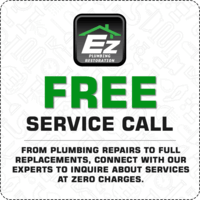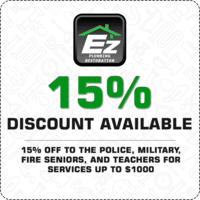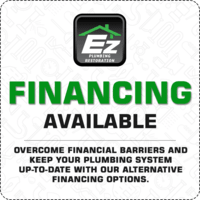 Call EZ Plumbing
For all kinds of
Plumbing Service Vista
EZ plumbing provides services at an affordable cost.
Our plumbing service Vista is backed by our wide experience of serving the community with its world class services and talented staff. We are a family owned business and value integrity and honesty above all things.
Our services come at a very affordable cost and not only that, our work also comes with a guarantee. Along with these you will also get free estimation services and 24/7 service. So call us for an estimation and check our services for a better plumbing.
EZ
Water Damage Vista
Repair and Restoration-Time efficient and Cost-effective
Water Damage Vista Experts
No matter how water damage occurred, you can trust EZ plumbing in Vista for the best solutions. Our services for water damage repair cover both residential and commercial buildings. We also offer flood damage restoration Vista, which covers water extraction and drying, plumbing and structural repairs, odor removal and sanitization.
Mold Removal Services in Vista
Mold growth is often a result of water leaks and water damage Vista. Our Vista plumbers provide effective mold removal services. They will take all the steps required for mold removal and mediation. Mold can threaten your structural integrity and lead to diseases afterwards so it is best to seek professional help to get rid of such woes.
Flood Damage Restoration Vista
We provide debris removal and extraction, moisture detection and dehumidification, structural cleanup, salvage and other restoration services thoroughly and quickly. While doing these, we also take not of surrounding environments and do our best to care for it. Our flood damage restoration Vista service is also available 24/7. So give us a call whenever a crisis arises.
EZ Plumbing
Water Heater Repair Vista
are unparalleled in California
Water heater problems could vary in complexity. EZ Plumbing in Vista provides all kinds of water heater services. Our water heater repair Vista teams offer services for both commercial and residential buildings. We have separate water heater installation Vista teams to manage the consultation, procurement and installation of water heaters of all brands and models.
Whether you need storage water heaters or tankless water heaters, hybrid models or any other model, our technicians can get them for you and install them with 100% compliance with all rules and requirements. All installations of residential and commercial water heaters are carried out by certified professionals.
EZ Plumbing water heater replacement Vista has helped thousands of clients get 100% secure and guaranteed replacement services. We offer consultation for helping you choose a new water heater that could go well with your current capacities and requirements for size, heating needs, the number of plumbing fixtures in your home or office to be connected with the water heater, etc.
All our plumbing service Vista are affordable, and supported by easy payment options as well as financing options. Give EZ Plumbing Vista a call, and find out how we can make your plumbing systems better.