Fast and Affordable EZ
Sink Installation Orange County
Call our 24/7
open services facility – always ready to serve you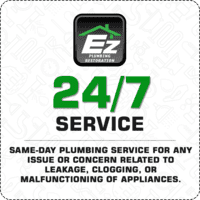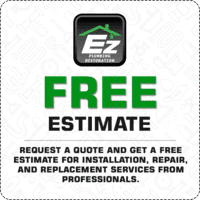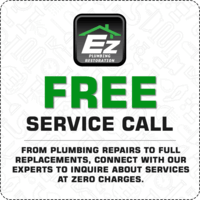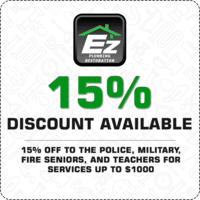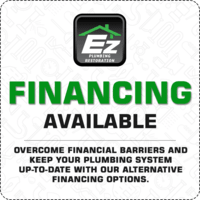 Efficient and Reliable
EZ
Sink and Faucet Repair in Orange County, CA
From our trained professionals
When you call for our emergency services for sink and faucet repair in Orange County, you will get a plumber at your doorstep in minutes, wherever you are. Many times, it is not efficient to get sinks or faucets repaired on your own. Getting the services of a plumber ensures safer and durable solutions. It is easy to replace the washer or O-ring causing the problem but not all faucets are alike and its related connections need to be handled carefully. A faucet could also leak due to other reasons such as the issues with the related pipe. Call us for efficient solutions that gives you long-term peace of mind from the problem.
If your sink has developed cracks, is leaking or needs to be replaced, get fast and accurate solutions from EZ Plumbing Restoration. We always come well equipped to complete the repair or replacement job within a minimum time. It is important to take care of the connections associated with your sinks, any error in the handling leads to frequent issues. With EZ sink installation Orange County teams at your services, you need never worry about any kind of inefficiency. Our services are backed by guarantees and warranties. We only use certified products to offer you durable solutions. Through associations built over long years of services, we are able to procure you products at very low rates.
We will also check if there are no issues with your water pressure, drains or any other related plumbing in case you are facing frequent leak issues. Our services are comprehensive and help you get optimum solutions. Also, we always clean up all the mess before we leave.
EZ
Sink and Faucet Replacement
On-time, speedy and reliable
Sink and Faucet Replacement
Our plumbers are proficient in all kinds of sink and faucet replacements Orange County. Our expert plumbers can execute full sink replacement, faucet, handle and knob replacement or related plumbing fixture replacement, as the situation demands. Whether it is a kitchen island sink, a bar sink, a granite composite sink, an apron sink, or any other, you can count on us for fast and accurate sink installation Orange County.
Sink and Faucet
Repairs
Sometimes, there are leaks underneath the sink that cannot be seen directly. It causes severe water damage if not detected in time and dealt with properly. Moreover, these leaks can cause mold growth and other issues. Our technicians are experts in finding the hidden leaks in the sink and in repairing it as quickly as possible. We also offer all other sink and faucet repair solutions apart from leaks.
Residential Sink and Faucet Plumbing Services
Large residential properties have different kinds of sinks and faucets on the sites and thousands of gallons of water are flowing through them each month. The usage rates are high, and any damages and resulting leaks result in high water bills. Our technicians are experienced in repairing and replacing residential sinks and faucets. You can also go for our contracts, which enables fast response to issues and speedy repairs at very cost-effective rates.
Why Choose
EZ Sink and Faucet installation and Repair Services in Orange County
EZ has excellent plumbers and technicians. We are licensed, insured and bonded groups offering 100% guaranteed sink repair and sink installation Orange County. We have over three decades of plumbing experience, and our teams excel at providing on-time and efficient services.
We are very popular among our customers thanks to the premium quality of our services. Sinks and faucets come in various designs, sizes, materials and types. We help you choose the best ones that fit your interests and preferences. Some faucets and sinks are connected with complex plumbing and need extremely careful replacement and installations. With us, you need never worry about any errors or issues. Some other points worth mentioning about our faucet and sink installation services in Orange County are:
On-time and quick service: We value our client's time. You can schedule appointments at any time that best suits you as we are available 24/7.
No mess, no frustrations: Our technicians always keep your home clean and mess free post any job.
Services from expert and trustworthy plumbers: EZ is the one of most trusted plumbing companies in California. All our plumbers are background checked.
Excellent customer service: Our customer service is one of its kinds, which allows you to ease your worries and get efficient, on-time services.