Get Trusted Services For Slab Leaks In Anaheim
Hire The Best Technicians For Slab Leak Detection In Anaheim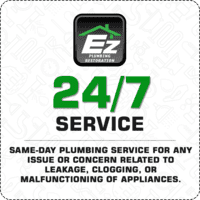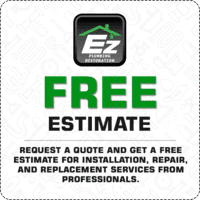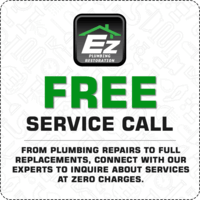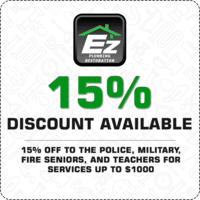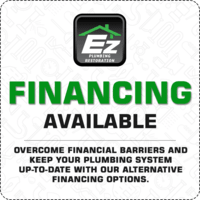 Quick Solution For Slab Leaks In Anaheim
How Can We Identify That It's a Slab Leak?
EZ Plumbing USA provides the best service for slab leaks in Anaheim. Our experienced plumber in Anaheim handles plumbing issues, including pipe rerouting, pipe repair, pipe bursting, etc. We offer quality service at fair prices, ensuring that your plumbing is back to normal quickly. Count on us to provide reliable solutions and get your routine back on track.
Here are some common signs that you may have a slab leak:
Water bill increase: An increase in your water bill without explanation could be a sign of a slab leak.
Sound of running water: Hearing the sound of running water when all faucets and appliances turn off could indicate a leak in your slab.
Damp spots on the floor: If you see wet spots on your floor, it could indicate a water leak on your slab.
Low water pressure: If you experience a drop in water pressure throughout your home, this could be due to a slab leak.
Cracks in the foundation: If you notice cracks in your foundation, it could be a sign that the soil underneath has shifted due to a slab leak.
Musty or moldy smell: If you smell musty odors in your home, it could be due to water damage caused by a slab leak.
EZ Plumbing Restoration – A Leading Company For Slab Leak Repair In Anaheim
Slab Leak Detection & Repair Service In Anaheim
Slab Leak Inspection
EZ Plumbing Restoration experts can quickly locate the slab leak source using the most advanced tools and proven techniques. Depending on the leak extent, we recommend the best-fit solution to repair the slab leak in Anaheim.
Trenchless Pipe Repair
We offer the most popular method of epoxy to fill and repair the broken part of the pipe. It seals the damaged pipe and creates a protective layer. This method does not damage property and is more effective for sewer line leakage.
Pipe Rerouting Service
When you experience repeated slab leaks, we recommend rerouting the water pipes. It solves the slab leak problem and minimizes the disruption to your home and your life. We use top-notch material that lasts longer.
Why choose EZ Plumbing Restoration for Slab Leak Detection in Anaheim
Commercial Plumbing Service
We offer commercial plumbing services in Anaheim. We provide our services after business hours to keep your business operations smooth. Our plumber is available at any time and location.
Licensed & Certified Plumbers
Our experienced technicians are licensed and certified. All the plumbing experts are background checked, so you can be confident that you are getting excellent service from industry specialists.
Hassle-Free Plumbing Service
Trained and experienced professionals ensure the job is done correctly, with utmost precision and on time. We provide efficient leak detection and repair with minimal disruption to your day-to-day life.
Economical Service
EZ Plumbing restoration provides affordable pricing to fix slab leaks. We offer free inspection and estimation. Our pricing structure is transparent and we do not overcharge for investing more working hours.
Customer Satisfaction
Our plumbers are experts in slab leak services. We provide the services as per the client's requirements and satisfaction. We work again on your project if you are not satisfied.
Discount & Coupons
We make slab leak repair services stress-free and economical by providing discounts, coupons, and promotional offers. All you need to do is call us whenever you need services for a slab leak in Anaheim.
Call Our Expert For Slab Leak Detection In Anaheim.