Expert Plumbing Service In Anaheim CA
Get Trustworthy And Honest Plumbing Services From EZ Plumbing and Restoration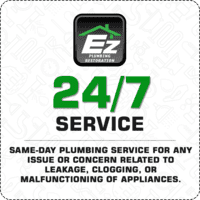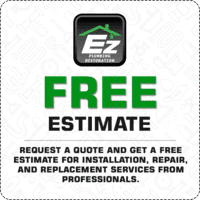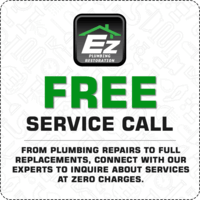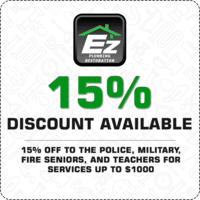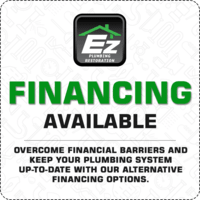 Affordable And Complete Solutions For
Plumbing In Anaheim, CA
We Ensure Health And Comfort Of Our Valuable Clients
EZ is the #1 plumbing company that provides top-notch quality plumbing service in Anaheim CA. Our plumbing specialists encompass any plumbing replacements, new installations, and repairs. We offer a wide range of plumbing services, including slab leak repair, pipe leak repair, drain cleaning, video sewer camera inspection, gas leak detection, water heater installation & repair, sink replacement, hydro-jetting, gas line installation, PEX & copper repiping, and many more! In short, our efficient and dependable plumbers can handle any plumbing problems swiftly and effortlessly.
We cater to apartments, offices, and large building repairs for providing renovations, installations, maintenance, and upgrades regarding your plumbing issues. Try us today and schedule appointments by calling us.
EZ's Plumbers In Anaheim, CA, Are Certified, Trained, And
Experienced In Providing Flawless Plumbing Services
Residential Plumbing Services
If you are building a new home in Anaheim, our dedicated and expert plumbers remodel a kitchen or bathroom, install a new sink and faucet as per your plumbing needs and budget. Our professionals also offer a complete inspection of your home plumbing system as it helps to curtail expensive emergency repairs.
Commercial Plumbing Services
At EZ Plumbing and Restoration, we offer professional plumbing services to businesses such as hotels, restaurants, sports arenas, convenience stores, business offices, and more. Our plumbing services include commercial fixture repair and installations, commercial drain cleaning, commercial water heater installation & repair, commercial Slab leak repair and commercial sewer cleaning.
Quick Maintenance & Repair Services
We offer quick repair and maintenance services for water leaks. So, if you detect any wet spot on the floor, ceiling, or wall, contact us immediately. Our plumbing professionals arrive at your location to identify the problem quickly and rectify it. Contact EZ for any kind of plumbing issues.
Why Choose EZ Plumbing And Restoration For
Plumbing Services in Anaheim, CA?
We offer fast, on-time, and friendly services- We know you are busy that is why we value your time. Whether you are in Anaheim or its surrounding area, our plumbing experts are right around the corner to help our esteemed clients. As soon as you connect with us, we arrive at your specified location quickly.
We are the top-best Plumbers – All our plumbers are well qualified and trained. Our plumbers have experience and knowledge in getting your job done right the first time.
We are clean – Our plumbing workers wear clean and sanitized boots for keeping your office or home clean. We consider your home as our own and leave your home neat and clean after doing the work.
We are trustworthy – EZ is the most trusted plumbing company in Anaheim, CA. We provide 100% customer satisfaction. Believe in us and call EZ today!
We are certified and bonded – At EZ, all our plumbers are certified, insured, and bonded. Moreover, they are background-checked.
We are available 24/7 – We are available for any kind of emergency plumbing problems 24/7 regardless of holidays and weekends.
We are a full-service plumbing company and take pride in ourselves for trustworthy, reliable plumbing services. We commit to delivering 5-star client service at a very reasonable price. Get in touch with us and request a quote and estimate for your plumbing issue – we are always here to help!
Frequently Asked Questions
Q. Are your plumbers fully qualified and insured?
A. Yes, all our plumbers are well trained and qualified. Our plumbers have skills, knowledge, and experience in getting your job done right the first time.
Q. How often do I need to go for a plumbing inspection?
A. You need to opt for a plumbing inspection every 24 months. It will reduce the chances of emergency repairs and significant damages.
Q. Do you offer guarantee-backed solutions?
A. Yes, we offer guarantee-backed solutions with exceptional warranties. So, you don't have to worry about the occurrence of the same issue again shortly.
Q. Can you fix work done by other local plumbers?
A. Yes, our experts can fix work done by your local plumbers. Our teams have expertise with a wide range of plumbing services. So, you can expect accurate solution quickly with no hassles.