Slab Leak Repair Fullerton
Exceptional Plumbing Service Fullerton Done Right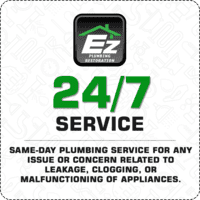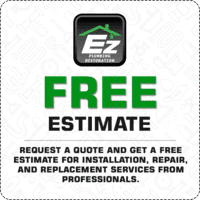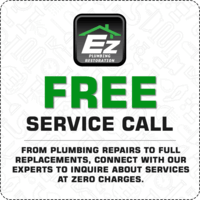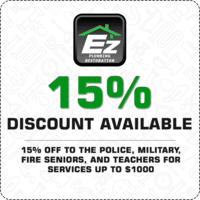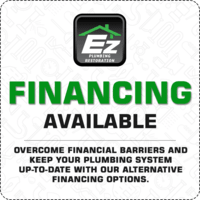 Reliable and Affordable
Plumbing Service Fullerton
That Gives You Quality Results and Peace of Mind
Our teams have the right expertise, experience and equipment to handle a plumbing event of any type or size. Regardless of whether it is your home or business property, EZ Plumbing is a one-stop solution center for all service needs from repairs for water damage Fullerton to water heater replacement Fullerton. We will never charge our customers with outrageous prices or fees, instead everything is presented to you upfront.
Apart from scheduled service appointments, we also offer 24-hour fast response services for flood damage restoration Fullerton. If you are in a situation that requires prompt action, don't hesitate to contact EZ right away. We will advice you over the phone as to what can be done to minimize further damage while our teams get to your premises. With our emergency 24/7 water damage Fullerton teams, we have got you covered for restoration needs. No matter when you call us, our customer support will help you get the best services within a short time.
Experience the EZ Plumbing Difference with
Our Wide Range of Services for Water Heaters and
Water Damage Fullerton
Slab Leak Repair Fullerton
Do you suspect a slab leak in your home? Take prompt action with our efficient services for slab leak repair Fullerton. Our team conducts a thorough leak detection using the latest tools to identify the exact location of any slab leak. Our slab leak repair Fullerton team has a strong track record of fulfilling client needs to a 100%. We offer repiping and rerouting services too.
Flood Damage Restoration Fullerton
Our flood damage restoration Fullerton team offers complete solutions that covers all damages and restoration needs: water extraction, drying, damage repair, and content restoration. WIth our flood damage restoration Fullerton experts at your side, you will get your property to its original condition in a short time. We also offer 24/7 support for damage repair.
Water Heater Installation Fullerton
EZ Plumbing water heater repair Fullerton teams offers services for all brands and types of water heaters. After a quick inspection of your unit, we can determine the most suitable solution and get to working on it right away. Our services for water heater installation Fullerton cover replacements as well. We also take care of electrical adjustments if any.
You can always count on
Plumbing Service Fullerton
Your service call is not just another call during our day. Our teams are truly dedicated to delivering personalized plumbing solutions that will meet your specific needs. We are always ready to help you get out of your misery and return to your regular routine as soon as possible. With our teams by your side, we have got you covered.
24/7 Service and Convenient Scheduling – EZ Plumbing teams are always on call, ready to provide the expert assistance you require 24/7. If you are interested in scheduling a service appointment, we are extremely flexible with our dates and time. Feel free to choose any day at any time that works for you as our teams work throughout the week. Contact our customer representatives and schedule your service appointment for your property today.
Fast and Prompt Service – By choosing EZ Plumbing as your preferred plumbing service Fullerton, you can expect to get your job done in half the time a traditional plumber would take. That said, we will never skimp on the level of quality of our work. With our superior level of expertise in this line of work and the cutting-edge equipment and techniques that we use, we conduct our services in the most efficient and secure manner.
Problem Solved In One Trip – Unlike with other plumbing companies in Fullerton, with EZ Plumbing, you don't have to worry about working on the same problem multiple times, wasting your time and money. Having serviced countless homes and commercial properties in the area of Fullerton, our teams know exactly what needs to be done to get your plumbing running smoothly again. At EZ Plumbing, we guarantee first time right service.
No Mess Left Behind – Plumbing problems can often lead to wetting your flooring and creating various other types of messes. At EZ Plumbing, we have trained and advised our plumbers to always do their part in minimizing the mess by cleaning up after themselves. Our teams will take care of your plumbing problem and the mess created due the plumbing issues, and leave your premises spotless so that you can get back to your regular life again.