Slab Leak Repair Laguna Beach
By certified Plumbers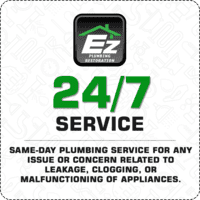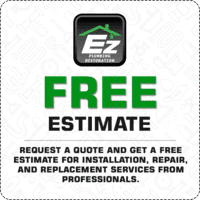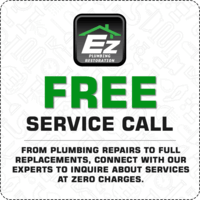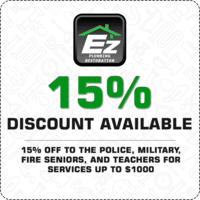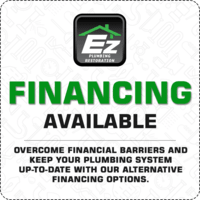 EZ Plumbing has dedicated teams of
licensed, insured and bonded plumbers For all kinds of
Plumbing Service Laguna Beach
We are quick, affordable and reliable
EZ Plumbing service Laguna Beach are comprehensive. The scope is wide. We have teams for general plumbing and specialized plumbing service Laguna Beach we also have many auxiliary and post repair assistance available, and a highly responsive emergency system. Our plumbers will reach you within a hour of your call for emergency services.
EZ has specialised teams to provide solutions for water damage Laguna Beach. From extracting water to complete cleanup not only of floors and walls but every nook and corner under the stairs, our water damage laguna Beach teams work hard to get your property back to its original state within a short time. Our content cleanup and damage repair are backed by the experience and knowledge of certified technicians who follow the best practices in damage restoration. Call EZ plumbing service Laguna Beach when you need excellent services at fair rates.
Contact Us When You Need Specialists in Repairing
Water Damage Laguna Beach
Flood Damage Restoration Laguna Beach
We provide flood damage restoration Laguna beach at very affordable rates. We also offer easy financing options. Our flood damage restoration Laguna Beach teams are certified and experienced to carry out complete restoration work from water removal, excess moisture removal and content cleanup to electrical repairs, structural repairs and renovations.
Water Damage Restoration Laguna Beach
Water damage restoration Laguna Beach becomes easier to handle with the EZ Plumbing team at your side. Our services for water damage restoration Laguna Beach covers plumbing repairs and any related repairs to structural elements, electrical wiring, etc. With our water damage restoration Laguna Beach team at your side, all your concerns will be addressed.
Dehumidification and Decontamination
Water and flood damages can lead to excessive humidity in air and microbes in the atmosphere. Humidity in the air can lead to further damages of walls, ceilings and floors; it can also damage appliances over time. We provide dehumidification and decontamination services when we extend our services for water damage Laguna Beach.
EZ Plumbing
Water Heater Experts Laguna Beach
Water Heater Repair Laguna Beach: For hassle-free and cost-effective water heater repair Laguna beach EZ Plumbing is your best option. All you have to do is send an emergency service request, and our water heater repair Laguna Beach plumber will reach you within the hour. We can repair both tank-based and tankless water heaters. We offer repair services for water heaters that run on gas and electricity. Our water heater repair Laguna Beach team also repairs solar-powered water heaters. We service all repair and maintenance needs associated with water heaters such as inspection, leak detection, repair and replacement of parts, etc.
Water Heater Installation Laguna Beach: You might be looking at so many options when you plan to buy a new water heater unit. You might be considering a shift from gas-based systems to renewable energy models or hybrid models, but wondering what would be ideal for your property and related energy needs. For water heater installation Laguna Beach we have specialized teams. You can take the help of our consultancy services to find out what kind of water heater might be most suitable, and what kinds of revisions are needed in your property. Our water heater installation Laguna Beach team will give you adequate information for making the right choice. We also help with procurement, electrical and structural revisions, in addition to getting the water heater installed. Our water heater installation Laguna Beach services cover both commercial and residential properties.
Water Heater Replacement Laguna Beach: Water heater issues can be beyond repair sometimes. Water heater replacement Laguna Beach need not to be a concern when EZ Plumbing teams are there by your side. We do a thorough inspection, consult with you to know your preferences and interests, propose a range of affordable products, and advise you on the pros and cons with each model. Our water heater replacement Laguna Beach team is known for their reliability and dedication to giving clients complete satisfaction and long-term peace of mind. With best-fit product suggestions, installations that comply with all standards, and support with any structural and electrical revisions, we have got all your needs covered. Contact us and know more!
We can deliver flawless services for
Water Heater Repair Laguna Beach
EZ has certified technicians for
Water Heater Installation Laguna Beach
Get the best advice and solutions for
Water Heater Replacement Laguna Beach