Effective
Drain Cleaning in Los Angeles
Contact EZ Plumbing Restoration for professional support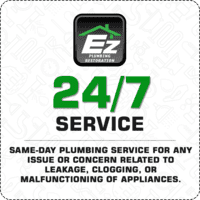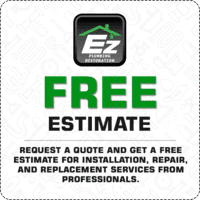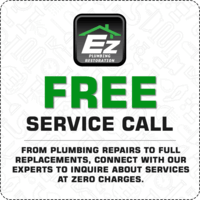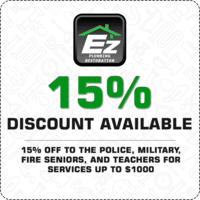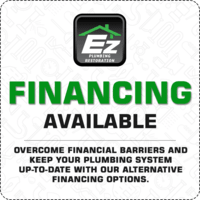 Whether clogged or broken pipes
Sewer Cleaning in Los Angeles
should not be a concern When you have trained EZ experts to fix issues
We give guaranteed sewer cleaning services in Los Angeles. Our services include more than just store-bought drain cleaners. We use the latest equipment and tools for drain snaking and hydro jetting Los Angeles. If we find damaged sewer lines, we can access and repair it through trenchless sewer repair services. You can also contact us for sewer pipe video inspections, repiping and maintenance.
Hydro Jetting in Los Angeles
made easy by EZ Plumbing Restoration
Drain Cleaning
We are the best plumbing company for drain cleaning in Los Angeles, CA. Home and business owners equally choose our services for efficiency, professionalism and top-notch customer care. We follow all health and safety rules, and offer guaranteed drain cleaning Los Angeles CA.
Sewer Repair
Clogged sewers could become a big concern if not fixed on time. Contact us at the very first sign of a sewer issue. Our teams for sewer cleaning comprise experienced individuals. Be it a sewer pipe repair or regular maintenance, get affordable and efficient services from EZ Plumbing Restoration.
Hydro Jetting
Hydro jetting is an environmentally-friendly and often a very effective choice for repairing clogged sewers. Emergency hydro jetting is also available from EZ, and we can respond within one hour.
24/7 availability of emergency services
EZ Plumbing Restoration is trustworthy and efficient
EZ Plumbing has been providing top-quality plumbing service for decades in California. We have responsive plumbers and technicians available all the time whenever you need them. All of our servicemen are insured, bonded, licensed, and trained professionals.
There are many types of drain cleaning services you can opt for. We provide drain cabling, underground line detection, video sewer inspection, root removal, and pipe replacement services. Whether it's a minor problem or a major one, the best plumbers for drain cleaning in Los Angeles are only a call away. We offer same-day services too, and are available not only during business hours but 24/7. Our services include quick telephonie assistance on what could be done before a plumber arrives at your doorstep.
Our drain cleaning services Los Angeles, California, are the best in the state. The proof lies at our customer retention rate, which is very high. Our customer's trust in us has led us this far. This is the reason we are the most customer-friendly plumbing company in Los Angeles.
Take the help of our free estimation and consultancy to know the cost upfront and make better decisions. You can also rely on our maintenance service for regular inspection and detection. We follow all the industry standards for plumbing and maintenance. Call us to know more about how we make plumbing solutions affordable and reliable.